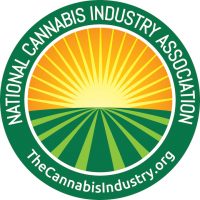 The National Cannabis Industry Association (NCIA) has been at the forefront of cannabis law reform since its inception in 2010. NCIA works for sensible cannabis laws for for cannabis businesses while also supporting efforts to improve criminal law as well. With more than 1,000 members, NCIA has forged a powerful coalition that lobbies in Washington, D.C., and helps the cannabis industry stay informed and have a voice across the nation. NCIA's Aaron Smith will even be traveling across the border to help keep cannabis industry participants informed at the upcoming International Cannabis Business Conference.
Since United States Senator Chuck Grassley needlessly obstructs cannabis legislation, including the bipartisan CARERS Act, NCIA took the senator to task:
"More than 80 percent of Americans believe patients should have legal access to medical marijuana. Sen. Grassley could be helping patients in need, supporting legitimate small businesses, and respecting the overwhelming will of the voters," said Aaron Smith, executive director and co-founder of NCIA. "Instead, he plays obstructionist again, refusing to even have a conversation about a bill that has the support of Republicans and Democrats alike.

"Sen. Grassley may be stuck in the past, but the rest of us are not. It's time for him to do his job and hold real hearings on real legislation that could make a real difference for patients and providers across the country."

In addition to the Carers Act, Sen. Bernie Sanders's Ending Federal Marijuana Prohibition Act also sits bottled up in Sen. Grassley's Judiciary Committee, despite a recent national AP poll showing that 61% of Americans support the legalization of cannabis.
When the Drug Enforcement Administration laughably decided to keep cannabis as a Schedule I controlled substance with no medical value, Smith, shot back at the prohibitionist agency, "DEA's decision flies in the face of objective science and overwhelming public opinion. The reality is that half of U.S. states have already passed effective laws allowing patients legal access to medical cannabis, and it is changing lives.
On our way to federally legalizing medical cannabis and ending cannabis prohibition altogether, it is imperative that Congress fix cannabis banking and tax policy. The denial of banking services poses dangers to the community as it makes cannabis businesses prime targets for robbery while also encouraging money laundering. The 280E tax provision that disallows normal business deductions for cannabis retailers also encourages dishonesty and makes it extremely hard for businesses to operate, especially mom-and-pop operations. NCIA is helping lead the way on these imperative sensible reforms in Congress.
NCIA Director Aaron Smith will be travelling up north of the border to discuss cannabis policy at the upcoming International Cannabis Business Conference in Vancouver, British Columbia, on October 13-14. Canada has recently changed instituted several new medical reforms, including allowing home cultivation and is moving towards legalizing for all adult. When asked about the movement in Canada towards legalization, Smith stated, "Smart cannabis entrepreneurs and investors all over the world are keeping a close eye on Canada. In many ways, Canada's national marijuana policy is already ahead of the U.S. Once adult-use becomes legal and regulated in Canada, the market size there has the potential to even rival California's behemoth cannabis market."
As the cannabis industry has moved mainstream across the nation and the world, it has been imperative that businesses have had an effective voice advocating for sound industry regulations; NCIA has been that voice. If you are in the cannabis industry or thinking of entering, then you should join the NCIA as a member and director Aaron Smith at the ICBC in beautiful, cannabis-friendly Vancouver, Canada.