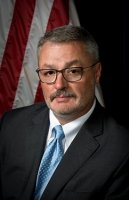 The state of Oregon has been producing high-quality cannabis for decades. The climate, especially in the southwest corner of the state, is nearly perfect for the plant's needs and the state's progressive cultural climate supported people experimenting with marijuana cultivation. Now, with full adult use legalization, prices have dropped substantially. The drop in price per pound has caused havoc for growers, but now Oregon's US Attorney is poised to provide price support.
For many decades, Oregon has been a leader in cannabis interest, use, legislation, and cultivation. As an agricultural crop, cannabis has long reigned as the state's leading earner. When most old growth forests disappeared, logging waned as a prosperous industry and was partially replaced by cannabis. Oregon was the first state to decriminalize possession of small amounts. Then, 20 years ago, the state's voters legalized medical cannabis, creating retail markets and allowing legal home growing by those with a medical card. Finally, in 2014 Oregon voters chose to legalize all cannabis adult use and allowed for four plant cultivation and state-licensed adult use grows. The state does produce a lot of cannabis.
Enter Billy J. Williams, US Attorney for Oregon. Newly encouraged to prosecute pot by US Attorney General Jeff Sessions, Williams is about to do just that. Of all the 94 US Attorneys responding to Session's ending the protective Cole Memo, the Oregon US Attorney seems the most hawkish. He invoked a widely publicized "marijuana summit," whined about Oregon's overproduction of cannabis, and vowed, "Make no mistake. We are going to do something about it."
Presumably, the Oregon US Attorney's statement means some Oregonians will soon be charged with federal marijuana crimes. Current law makes possession of non-trivial amounts of cannabis one of the gravest federal crimes, punishable by the most severe penalties. Reversing a small measure of sanity from the previous administration, US Attorney General Jeff Sessions has instructed his 94 US Attorneys, including Oregon's Williams, to seek maximum harm against those charged with drug crimes. Sessions cheers mandatory minimums and asset forfeiture. Some Oregon entrepreneurs are likely soon to suffer both.
For the last half-century, Oregon has likely always produced more cannabis than it consumed. Doubtless, some was distributed to eager markets in other states. With nearly a thousand recreational grow licenses already awarded by the state, and hundreds more on the way, combined with the right to grow 4 plants by all Oregonians and 12 medical plants per household, it is difficult to see how legal Oregon production will not continue to outpace in-state consumption. And this is before considering production by non-legal growers. Oregon Governor Kate Brown, a great friend to the Oregon cannabis industry, somehow assures that legal grows will not be federally prosecuted.
So, what will be the effect of aggressive federal marijuana law enforcement by the US Attorney for Oregon?
Some Oregonians will have their lives ruined by federal prosecution. Mandatory minimums will be served, property will be seized.
US Attorney Billy J. Williams will get a pat on the back from marijuana-crazed Attorney General Jeff Sessions.
Oregon will continue to produce more cannabis than it consumes.
The price per pound of Oregon cannabis will stabilize, even rise as it has always done during periods of coercive federal enforcement.
The irony of any federal enforcement action by Williams against Oregonian growers will only serve to provide needed price support for others. The Oregon grow rush is already abating, discouraged by an ever-dropping the price per pound. Federal prosecutions will artificially prop up prices, encouraging increased production.
The true problem, of course, is not over-production of marijuana in Oregon. The problem is the idiotic federal inclusion of cannabis in the Controlled Substances Act, especially its bogus classification as a Schedule I drug. Delisting cannabis from the CSA would allow states their rightful role in marijuana policy and would allow Oregonians to sell their valuable cash crop in other states, just as is done now with wine and timber.
One set of true harms associated with a small percentage of Oregon marijuana grows are environmental crimes. Some pirate growers in woodlands divert streams, poison with pesticides, spew trash, and otherwise degrade the environment. If US Attorney Williams really wants to help his state with marijuana enforcement, this is where he should start. And end.