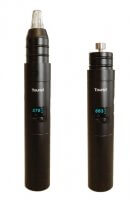 In our endless quest to stay up to date with the best products out there, we have decided to 'focus' on a handy dual purpose unit from Focusvape, The Tourist.
Immediately upon assembling the parts in the sturdy packaging we see that indeed the Tourist is small enough to travel with although not as small as other similar devices. What sets it apart though is the solidness and quick interchangeability of its core parts to transform it from a dabbing unit to a flower burning unit.
To switch from flower to dab is equally easy as changing the top burners and then the topical switch from Herb to Wax. The base is solid as well because you never want your unit to fall over, unless that was your purpose!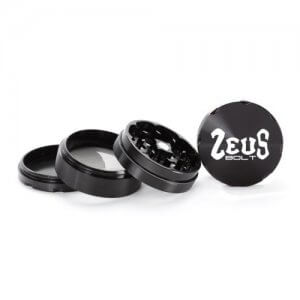 To test out the flower portion, we used some Oregon garden homegrown Girl Scout Cookies grinded in the best grinder we have tried to date – the Zeus Bolt 2. The flower was heated up nice enough to really bring out the chocolate notes in the GSC herb.
Cleaning the unit was simple enough, albeit like just about all units produced today for vaping, the enclosed glass makes it just that much more difficult. For situations like this, we used 99% alcohol and some long included cleaners.
If you are looking for a good dual purpose unit for dabbing and flowers, The Tourist makes a sweet travel companion and the Zeus Bolt 2 is a welcome grinder in a world of cheap ones.