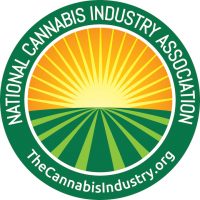 It is clear that the states have led the way on cannabis law reform and that the federal government is playing catch-up. However, there are new and upcoming developments at the federal level that impact the cannabis industry. In many ways, Oregon, with representation from Earl Blumenauer, Jeff Merkley, Ron Wyden and Suzanne Bonamici, is leading the way at the federal level, so it makes sense for Aaron Smith, Executive Director of the National Cannabis Industry Association, to update Oregon entrepreneurs at the Oregon Marijuana Business Conference on April 24th.
Recently, NCIA called out Senator Chuck Grassley, who is holding up the bipartisan CARERS Act that would allow all patients safe access to medical cannabis in states where it is legal without fear of federal prosecution and open up research into marijuana's medical potential:
"More than 80 percent of Americans believe patients should have legal access to medical marijuana. Sen. Grassley could be helping patients in need, supporting legitimate small businesses, and respecting the overwhelming will of the voters," said Aaron Smith, executive director and co-founder of NCIA. "Instead, he plays obstructionist again, refusing to even have a conversation about a bill that has the support of Republicans and Democrats alike.

"Sen. Grassley may be stuck in the past, but the rest of us are not. It's time for him to do his job and hold real hearings on real legislation that could make a real difference for patients and providers across the country."

In addition to the Carers Act, Sen. Bernie Sanders's Ending Federal Marijuana Prohibition Act also sits bottled up in Sen. Grassley's Judiciary Committee, despite a recent national AP poll showing that 61% of Americans support the legalization of cannabis.
While the advances at state law are very welcomed, the cannabis industry won't get a fair shake until federal law changes. An amendment allowing states to move forward with medical marijuana business regulations without federal interference has passed two consecutive years in a row, but an amendment protecting recreational laws, sponsored by Rep. Blumenauer, fell just several votes short. In addition to protecting the cannabis community from federal arrest and prosecution, banking access and tax reforms are desperately needed.
NCIA is helping lead the way in Congress and around the nation, with a full-time lobbyist in our nation's capitol and mobilizing entrepreneurs across the country. Please join NCIA's Aaron Smith at the OMBC as we cover the latest in local, state and federal law. For tickets or more information, please visit: www.oregonmbc.com.