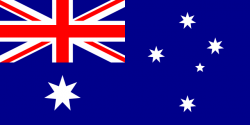 Medical marijuana has been gaining more acceptance across the globe as citizens and elected officials have learned about the medicinal benefits of cannabis. Medical marijuana laws have been very successful across the United States as twenty-three states and the nation's capital have legalized medicinal cannabis. Medical cannabis has been approved from a variety of medical conditions and ailments, including cancer, epileptic seizures, severe pain and HIV/AIDS. Anyone with familiarity with cannabis, would understand the benefits of increasing the appetite and reducing the nausea and a recent study showed that medical marijuana states had lower rates of opioid deaths.
Australia is the next government to implement sensible cannabis laws. The inevitable success of the medical cannabis program Down Under will only add to the momentum that medical cannabis is seeing around the globe. Reuters reports:
Australia is altering its drug laws to allow for the cultivation of marijuana for medicinal and scientific purposes, removing a major hurdle to the establishment of clinical trials of the drug, the government said on Saturday.

Draft amendments to the Narcotics Drugs Act are being finalised to allow for the controlled cultivation of marijuana, giving patients access to "a safe, legal and sustainable supply of locally produced products for the first time," Health Minister Sussan Ley said in a statement.

Australian manufacturers, researchers and patients currently have to access international supplies of legal medicinal marijuana, with cost, limited supply and export barriers making this challenging.

Allowing for the controlled cultivation of marijuana in Australia will provide the critical "missing piece" where laws already exist to licence the manufacture and supply of medicinal cannabis-based products, but local production of the crop remains forbidden, Ley said.
Despite great advances, progress is moving painfully slow for patients that could benefit from cannabis. It is absurd that some so-called civilized societies still criminalize the use of medical cannabis. Fortunately, the acceptance of medical cannabis across the globe is advancing and more and more patients are benefiting from a safe, nontoxic medicine. It is great that Australia is moving forward in a relatively sensible manner. Each and every country that legalizes medical cannabis not only helps their own citizens, but makes it more likely that another country will join the medical cannabis fraternity; doing so is simply the compassionate and sensible decision.