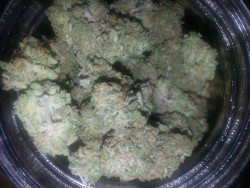 Vermont moved one step closer to becoming the first state to legalize marijuana through the legislative process as the state Senate voted 16-13 in favor of S. 241, a bill that would end state cannabis prohibition. This is a preliminary vote by the Vermont Senate as the legalization proposal requires passage one more time by the full Senate and then it'll move to the Vermont House. The second vote by the Senate is expected later this week. If passed by the House, Governor Peter Shumlin will sign the bill. Governor Shumlin, a legalization supporter, is quoted in the Washington Times as calling this Senate vote "a big moment for Vermont."
Vermont's legalization effort builds upon a solid foundation of progressive cannabis laws in the Green Mountain State. The state legalized medical use in 2004 and decriminalization went into effect in 2013. The state boasts two of the best elected officials on cannabis policy with Governor Shumlin and Senator Bernie Sanders, who has filed a bill to end cannabis prohibition at the federal level.
If ultimately successful, S. 242 will add to the momentum for sensible marijuana law reform that has seen four states and our nation's capitol legalize marijuana for adult use, with a few more states expected to pass legalization measures this November. Thus far, cannabis legalization has occurred only after citizen initiatives were placed on the ballot for voter consideration as legalization attempts have always stalled in state legislatures. Vermont could provide a boost to cannabis law advocates that work in states without the initiative process.
The Vermont Coalition to Regulate Marijuana issued a press release announcing the preliminary passage of S. 242: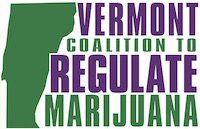 For Immediate Release

Wednesday, February 24, 2016

Vermont Senate Gives Initial Approval to Proposal to Regulate Marijuana for Adult Use

The Senate must approve S. 241 a second time in order to send it over to the House of Representatives; a vote is expected sometime this week

MONTPELIER, Vt. — The Vermont Senate gave its initial approval to a bill Wednesday (16-13) that would end marijuana prohibition in the state and regulate the cultivation and sale of marijuana for adult use. It must approve the measure a second time in order to send it over to the House of Representatives. A second vote is expected sometime this week.

"Vermonters have been yearning for leadership on this issue, and the Senate is really stepping up and demonstrating it," said Matt Simon, the Montpelier-based New England political director for the Marijuana Policy Project. "The senators did not arrive at this vote lightly. They engaged in an exceptionally deliberative process, and like most of their constituents, they have arrived at the conclusion that it's time to end prohibition and regulate marijuana."

S. 241 would make it legal for adults 21 years of age and older to possess up to one ounce of marijuana and establish a tightly controlled system of licensed marijuana cultivation sites, testing facilities, and retail stores. It would also create a study commission to examine issues such as edible marijuana products and home cultivation, which would not be allowed under the bill. It would remain illegal to consume marijuana in public or drive under the influence of marijuana. If approved, rulemaking would begin this summer, but the new law would not take effect until January 2018.

"The folks who want to maintain prohibition are going to pull out all the stops to try to scare legislators into maintaining the status quo," Simon said. "We hope the senators will not fall for the scare tactics and remain steadfast in their support for a more sensible marijuana policy. They're not alone in this — there is strong majority support for this type of legislation in Vermont and nationwide."

A group of more than a dozen local clergy and faith leaders from across Vermont sent a letter to members of the Senate yesterday encouraging them to support S. 241. Vermont Attorney General William Sorrell and two former attorneys general, Jerome Diamond and Kimberly Cheney, sent a similar letter to legislators last week.

On Monday, Vermont Public Radio released the results of a poll conducted by the Castleton Polling Institute that found 55% of Vermonters support passing a law to legalize and regulate marijuana for adult use. Only 32% said they are opposed.

# # #

The Vermont Coalition to Regulate Marijuana is a broad coalition of citizens, organizations, and businesses working to end marijuana prohibition in Vermont and replace it with a system in which marijuana is regulated and taxed. For more information, visit http://www.RegulateVermont.org.