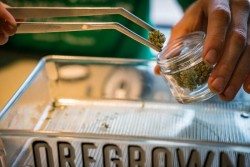 The Oregon House of Representatives passed a landmark marijuana banking bill, exempting banks and credit unions from any state liability for conducting financial services with state-regulated marijuana businesses. Ultimately, the cannabis industry needs a federal fix to the banking issue, but the state of Oregon is showing real leadership by moving this important bill. House Bill 4094 passed the bill 56-3 with just 3 Republicans voting against the bill and one Democrat absent. The bill now moves to the Senate.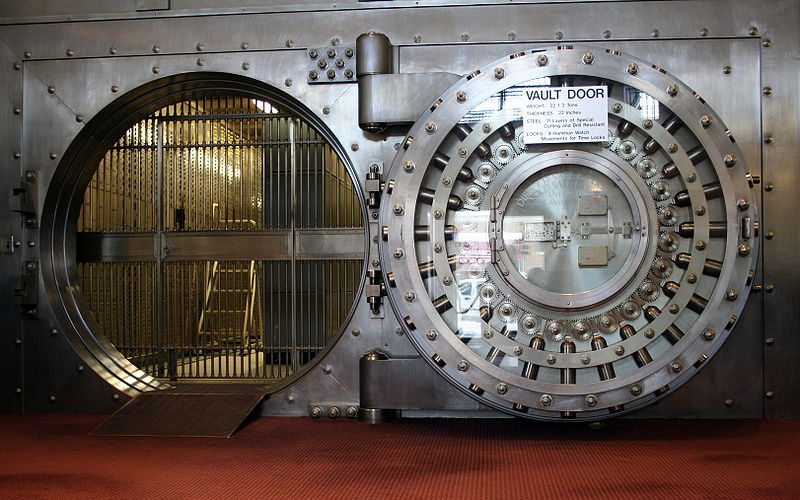 This 2016 legislative session is already shaping up to be very important for the Oregon cannabis community. The Oregon House has already passed House Bill 4014, a comprehensive marijuana bill that decreased the patient fee for veterans; allows medical marijuana businesses to deduct normal expenses from state taxes; mandates that medical cannabis be treated the same as prescription drugs under state law; removes residency restrictions; allows those on probation and parole to use medical marijuana; and lets patients immediately utilize medical dispensaries instead of waiting for the state to process the paperwork and issue the card. Another marijuana bill (or two) is also expected to be heavily considered this session.
The cannabis business banking bill, championed by Rep. Tobias Read, who is also running for State Treasurer, comes as Oregon is just starting to collect taxes from marijuana sales. Currently, state-licensed medical marijuana dispensaries are selling up to 7 grams of marijuana flower to non-patient adults, taxed at 25%. Soon, more marijuana products, such as edibles, topicals, concentrates and extracts will be available to the general public, increasing sales revenue across that state (or in the locations that haven't banned marijuana businesses). With increased sales, comes more cash, and the lack of banking options create opportunities for criminality, both tax evasion and the robbery of these businesses.
It is simply common sense that the United States Congress needs to pass federal legislation and Oregon Democrats Earl Blumenauer, Jeff Merkley and Ron Wyden are leading the way. As more states follow Oregon's lead on marijuana law reform, the United States moves closer and closer to ending cannabis prohibition and enacting true equality and freedom for the cannabis community and industry. We still have a ways to go, but HB 4094 is yet another step in the right direction.
Press release regarding the passage of the historic House Bill 4094 from New Economy Consulting:
Contact: Sam Chapman
sam@necoregon.com
www.necoregon.com

Oregon House Approves Marijuana Banking Reform Bill

Salem, Oregon — Passing the House of Representatives with a vote of 56-3, House Bill 4094, which seeks to remove the criminal liability from state law to allow banks and credit unions to bank with, and lend to, lawful marijuana businesses, is now headed to the Senate for adoption.

"This is an important first step in reducing risk and providing security for banks, credit unions, and the public" said Tobias Read, the sponsor of the bill in the House. "Without a clear timeline from the federal government, the state needs a solution, even if it's temporary."

Currently, a tangle of federal laws are preventing legal marijuana businesses from accessing banking services, which shoulders them with a significant cash burden. Besides holding harmless those financial institutions that do business with the legal cannabis industry, the bill also instructs the Department of Consumer and Business Services (DCBS), an agency already responsible for communicating with the new industry in Oregon, to look into the state's options for the future.

"The need for baking reforms is nothing new to the cannabis industry," said New Economy Consulting's Sam Chapman. "However, now that a state agency has been tasked with the collection of cannabis tax revenue, the regulators, the state, and the industry are all in the same boat. This fact should send a clear message to Congress to accelerate their work on reforming banking laws at the federal level."

As testimony in support of the bill, Oregon Liquor Control Commission Executive Director Steve Marks said, "HB 4094 is an important vehicle for a continuing discussion to align US banking services policy with state law in order to allow legal commerce to be supported through access to banking services."

House Bill 4094 has now been moved to the Senate President's desk, where it is scheduled have its first reading Wednesday February 17th.

###