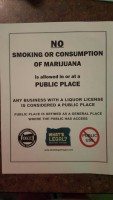 I just received an email from Madeline Martinez, the proprietress of the World Famous Cannabis Café here in Portland, Oregon. "OHA [Oregon Health Authority] stopped by to inform us that, effective January 2016 we will no longer be allowed to consume indoors."
The Cannabis Café is one of at least three cannabis clubs that have opened up in Portland, including The Other Spot and the NW Cannabis Club. None of these clubs sell any marijuana. The marijuana laws do not allow for on-site consumption at dispensaries. It's all BYOB – bring your own buds. They don't sell alcohol or allow tobacco. They are run by volunteers. They consider themselves "private clubs" and require entry through purchase of daily or monthly memberships.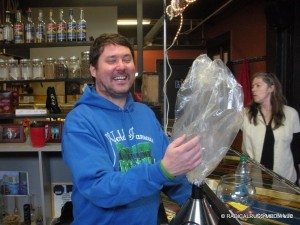 It's all for naught, according to the health authority, thanks to the passage of House Bill 2546. This bill was crafted to deal with the emerging technology of e-cigarettes and cannabis vaporizers by adding a definition for an "Inhalant delivery system". It updates the law to provide prohibitions and penalties for the use of vaporizers by minors just as we forbid cigarettes to minors.
But included in the act is a section updating the Oregon Clean Air Act. In Section 16, the bill amends Oregon law, as indicated by boldface text, to read:
A person may not smoke, aerosolize or vaporize an inhalant or carry a lighted smoking instrument in a public place or place of employment except as provided in ORS 433.850 [medical marijuana use in a medical facility].

"Public place" means an enclosed area open to the public.

"Inhalant" means nicotine, a cannabinoid or any other substance that is inhaled for the purpose of delivering the nicotine, cannabinoid or other substance into a person's respiratory system.
The penalty for allowing smoking or vaping to happen in your club will be held to a maximum of $500 per day. The reason the state gives for shutting down clubs that allow pot smokers to gather and socialize?
The people of Oregon find that because exposure to secondhand smoke, certain exhaled small particulate matter or other exhaled toxins is known to cause cancer and other chronic diseases such as heart disease, asthma and bronchitis, it is necessary to reduce exposure to such smoke, matter or toxins by prohibiting the smoking, aerosolizing or vaporizing of inhalants in all public places and places of employment.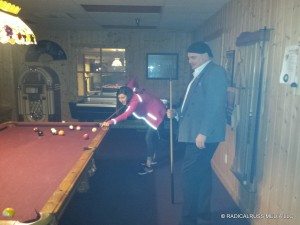 That is not entirely true. There is considerable scientific literature about the health dangers from secondhand tobacco smoke. The science is not established on the secondhand e-cigarette vapor, though what does exist shows it to be far less harmful than secondhand tobacco smoke. E-cigarettes themselves are a harm reduction alternative to conventional tobacco cigarettes.
However, when it comes to secondhand cannabis, smoked or vaporized, there is no scientific backing to the notion it may "cause cancer and other chronic diseases such as heart disease, asthma and bronchitis". What little research there is on secondhand cannabis smoke focuses on whether it causes bystanders to test positive on a workplace urine screen. Researchers found that "positive tests are likely to be rare" and that "room ventilation has a pronounced effect on exposure to secondhand cannabis smoke."
But despite the state deciding it needs to protect us from secondhand cannabis smoke and vapor, the state does allow an exception for people who want to gather and smoke – not vaporize – tobacco. The OHA will certify "smoke shops", businesses that do at least 75 percent of their business in tobacco products and allow for sampling of tobacco products. OHA will also certify "cigar bars" that have a capacity of 40 persons or fewer and allow for smoking of cigars. Both cigar bars and smoke shops have to abide by regulations for adequate ventilation and both must absolutely forbid the smoking or vaporizing of cannabinoids on their premises.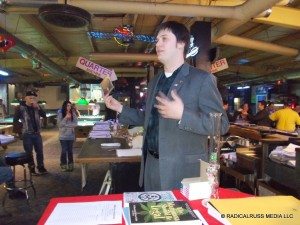 So, all indoor consumption of cannabis must be banned, even when vaporized, which produces no known secondhand harm, even when adequate ventilation eliminates any chance of this unknown harm. But exceptions can be made for indoor consumption of tobacco, even when smoked, which we know produces toxic secondhand effects, just so long as there is adequate ventilation.
Thus, following the Washington legislature's felonization of any club that would dare allow indoor cannabis consumption, Oregon will soon be civilly fining cannabis clubs out of existence. Meanwhile, Coloradoans continue to lobby for indoor consumption rights, Alaska has gone ahead and allowed for indoor public cannabis consumption, and the leading 2016 legalization initiatives in Maine, Massachusetts, and California all allow for some sort of on-site public consumption.