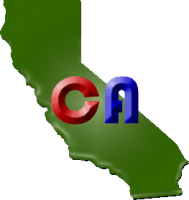 The California Adult Use of Marijuana Act, the so-called "Sean Parker Initiative", is gathering more support, with Drug Policy Alliance and Marijuana Policy Project now considering backing it, and the recent bombshell news of ReformCA board member Richard Lee openly supporting it.
UPDATE: I have now linked to the new, amended version of the Sean Parker Initiative at http://rad-r.us/CA-AUMA2. Some of the details below have changed, see new post for the changes.
I've spent the holiday weekend going through every word of the 60-page initiative. To make understanding it easier, I've created the Hyperlinked Text of the California Adult Use of Marijuana Act which you can download for free as a PDF. It contains my notes on understanding the sections of text cannabis consumers most want to know about, including:
Adults 21 years of age and older can possess 1 ounce of flower, 4 grams of concentrates, cultivate 6 mature plants per household and possess the marijuana they produce at home out of public view in an enclosed, locked space.
Public toking is a $100 fine, toking in a non-smoking area or within 1,000′ of a school is a $250 fine, possessing an open container in a car is a $250 fine, publicly-visible grows or growing too many plants is a $250 fine, possession in a school is a misdemeanor with a $500 fine and ten days in county jail, possessing over 1 ounce flower or 4 grams concentrate is a $500 fine and six months in jail, manufacturing volatile solvent concentrates is subject to 3-7 years in prison and $50,000 fine.
Employers can still maintain "drug-free workplaces" and landlords can ban personal possession and growing in their properties.
Peace officers can inspect marijuana licensees at any time.
License violations can be fined up to three times the cost of the license per day, and localities collect that money if they bring the complaints.
There will be five cultivation licenses: Type 1 (up to 5,000 sqft), Type 2 (up to 10,000 sqft), Type 3 (up to 22,000 sqft indoors or 1 acre outdoors), Type 4 (nursery) and Type 5 (over 22,000 sqft or 1 acre outdoors). Cultivation licenses can also be Subtype A (indoor) or B (mixed-light).
There will be six commercial licenses: Type 6 (non-volatile solvent manufacturers), Type 7 (volatile solvent manufacturers), Type 8 (testers), Type 10 (retailers), Type 11 (distributor), and Type 12 (microbusiness).
Licensees may hold multiple types of licenses, except for Type 8 (testers), which can only be testers.
Licensees must be California residents as of January 1, 2015. Residency requirements expire in 2020.
Existing medical marijuana operators get priority for commercial licensing.
Licensure is subject to denial for certain violent, sexual, or fraudulent felony convictions.
Licensees may not engage in marijuana give-aways.
Advertising is limited to mediums with >=71.6% adult audience, no freeway billboards, 1,000′ from schools, and unappealing to minors.
Appellations (like "Humboldt Gold" or "Mendocino Purps") will be protected.
Localities cannot interfere with the lawful delivery of marijuana across their jurisdictions.
Localities can enact reasonable regulations on personal grows, including bans on outdoor growing, but cannot ban indoor growing.
Localities can restrict time, place, and manner of licensees, but cannot enact complete bans without a vote of the people.
Localities may allow for the licensing of on-site consumption ("cannabis cafes").
Marijuana will be taxed at 15% excise tax, plus $9.25/oz flower harvest and $2.75/oz leaf harvest tax.
Taxes from marijuana will pay for regulation, then give $10 million to public universities, $10 million to business and economic development, $3 million to California Highway Patrol, $2 million for medical marijuana research at UC San Diego, and then the remainder will be divided 60 percent to youth drug education and prevention, 20 percent to environmental protection, and 20 percent to law enforcement.
People with previous marijuana convictions have a path to appeal their sentence under the new law.
Download the Hyperlinked Text of the California Adult Use of Marijuana Act now!