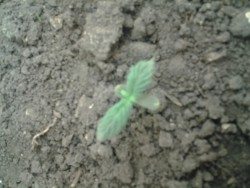 IOWANS HAVE ANOTHER CHANCE TO TACKLE CANNABIS LAW REFORM THIS YEAR
Greetings from the greater Fort Dodge area. Welcome to 2016. Are we ready to stand and make a difference? Do we have the courage to speak up?
Law makers are in session once again as of the 11th of this month, and marijuana is on the agenda. But will it be heard?
Iowa has not come a very long way since the Governors vow to veto any cannabis bill. In 2013 Branstad signed in the Medical Cannabidiol act which allows epilepsy patients access to CBD. Which has since gone nowhere in regards to manufacturers or dispensing. The state happily took the 150,000$ for patient registration cards however.
The next year Iowa Senate passed S.F. 484, which expands on the Medical Cannabidiol Act to include whole plant marijuana containing THC. It would also open up the patient base to include a variety of other debilitating ailments. The republican controlled House of Representative completely ignored it. When asked why law makers ignored a comprehensive medical plan that could potentially save lives, the answers from members of both sides including Rep. Mike Sexton and Sen. Tim Kraayenbrink, where that S.F. 484 was too loose.
They also stated that there was no appetite to legalize in Iowa. You will see this is untrue here.
This year Iowa has a second chance. On 1/11/16 Senate revamped the bill and has reintroduced it through the Committee on Ways and Means.
House Rep. Bruce Hunter has introduced a pseudo-decriminalization as well.
However without enough pressure from the people they will likely ignore it again. It is our responsibility as the people to write/email our legislature and tell them to approve these bills.
You can find your local representatives as well as Senate and House leaders and Gov. Terry Branstad here.