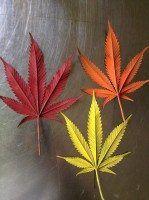 Happy Thanksgiving, everybody!
5 reasons the cannabis community can be thankful this Thanksgiving:
I am so thankful that I get to work on behalf of a cause that I believe so strongly in, a cause whose time has come. It isn't always easy to stay positive in the political realm, but it has helped me to celebrate our victories and think about the big picture of how far we have come.