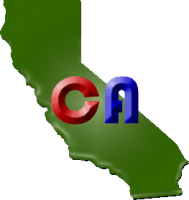 UPDATE: I have now linked to the new, amended version of the Sean Parker Initiative at http://rad-r.us/CA-AUMA2.
As we reported, the California Adult Use of Marijuana Act (AUMA), the so-called Sean Parker Initiative to legalize marijuana, has now become the de facto front-runner in the state. The organization that had put forth its own activist-supported initiative under the banner ReformCA has moved to withdraw its measure and a majority of the board has now endorsed AUMA.
There are now a few amendments to the AUMA that I have now analyzed and notated in my updated Hyperlinked Text of the California Adult Use of Marijuana Act (Amended). Here are some of the highlights of how California legalization may look in 2017:
Adult Public Possession = One Ounce Flower, Eight Grams Concentrate: AUMA (§11362.1(2)) specifies that eight grams of concentrate isn't illegal, but section (§11357(a)) maintains punishments for over four grams for people aged 18-20.*
Adult Home Grows = Six Plants and All the Harvest: Localities cannot ban your indoor personal grow, but may ban personal grows outdoors. However, landlords can ban your personal grow and even possession within their properties. Also, that's six plants per residence, not six plants per adult. But you are allowed to possess at the grow all of the marijuana you harvest from the six plants.
Public Toking Prohibited: That includes any place with a "No Smoking" sign, any place you can be seen in public, within 1,000 feet of a school if it can be seen or smelled, or while driving or riding in a vehicle, but…
Pot Lounges Possible: A locality can allow for the on-site consumption of marijuana in a specially-designated public place. Use in private limos and buses might be allowed as well.
Deliveries Allowed: While localities can ban deliveries within their jurisdiction, they cannot ban deliveries through their jurisdiction.
Hash Oil Blasting Illegal: You have to have a license to make concentrates using any volatile solvents.
Employers Can Still Piss Test: But they don't have to.
Marijuana Licensing Begins January 1, 2018: Included in the licenses are five cultivation licenses. Type 1 licenses run up to 5,000 sqft; Type 2 up to 10,000 sqft; Type 3 up to 22,000 sqft indoors or 1 acre outdoors; Type 4 are for nurseries providing seeds, seedlings, and immature plants; and Type 5 over 22,000 sqft indoors or over 1 acre outdoors. Also included are Type 6 non-volatile solvent product manufacturers, Type 7 volatile solvent product manufacturers, Type 8 testers, Type 10 distributors, Type 11 retailers, and Type 12 microbusinesses. (There is no Type 9, presumably reserved for future non-profit licenses.) A licensee may hold multiple licenses of any type, except that Testers can only be Testers.
Marijuana Taxation: There will be a 15 percent excise tax on marijuana products, plus a $9.25 / ounce cultivation tax on flower and a $2.75 / ounce cultivation tax on leaves, plus any state and local sales taxes, plus counties may institute a separate tax, subject to a vote of the people. Taxes will cover regulatory costs first, then $10 million will go to public universities, $10 million to business and economic development, $3 million to the California Highway Patrol, $2 million to UC San Diego medical marijuana research, then the remainer will be divvied up 60 percent to youth drug education and prevention, 20 percent to environmental protection, and 20 percent to law enforcement.
Seed-to-Sale Tracking Implemented: Commercial marijuana plants will have unique ID tags in a seed-to-sale tracking system.
Microbusiness Licensing: A special license class is created for small-scale artisan growers who are their own distributors, non-volatile solvent manufacturers, and retailers.
Five-Year Moratorium on Mega-Grows: An amendment to AUMA requires that Type 5 Cultivation Licenses (those indoor grows over 22,000 sqft and outdoor grows over one acre) cannot be issued until 2020.
Inspections of Licensees: Amendments to AUMA took out broad language allowing inspections at any time by almost any authority, replaced with reasonable time and manner requirements and limiting who qualifies as a "peace officer".
Incentive to Prosecute: The previous AUMA allowed local prosecutors to collect all the bounty from prosecuting violations of AUMA. Amendments added now restrict local prosecutors to collecting reimbursement for prosecution, with the rest of the bounty going to the General Fund.
Licensing Limits: Localities can set what a reasonable ratio of licensees to population may be or completely ban licensees altogether. Licensees must be minimum 600 feet from schools, but localities can set greater buffer sizes. California residency as of 2015 is required until 2020. Existing medical marijuana licensees get priority in licensing until 2020. Certain previous convictions can result in license denial, except that marijuana-related offenses may be given a waiver.
Advertising and Marketing Limits: Marijuana can't be advertised to kids, use cartoon characters or anything appealing to kids, can't be on mediums with less than 71.6% adult audience, within 1,000 feet of schools and where kids play, and cannot be on billboards near roadways that cross state borders. Retailers can't give away marijuana.
Strong Environmental Protection: California agencies regulating fish, wildlife, forests, water, and other natural resources have some authority over marijuana licensing and environmental laws must be obeyed by licensees.
Consumer Protection: Marijuana will be tested and labeled for cannabinoid content and contaminants. Regional appellations (like "Humboldt Grown") will be protected and state organic certification will be available. Warning labels will advise against use by minors, pregnant or breastfeeding women, and drivers or operators of heavy machinery. Edibles are limited to 10 mg THC per serving.
Prior Marijuana Crime Expungement: Processes are enabled to allow individuals in prison on marijuana charges to get their sentences reduced or eliminated if their "crime" is now legal or just an infraction or misdemeanor. Those with criminal records who've served their time also have a path to getting their records sealed and dismissed.
MedMJ Patients Parental Rights Protected: An amendment was made to protect visitation, custody, and other parental rights of medical marijuana users, but apparently no such protection for parents exists for personal marijuana use.
Industrial Hemp: Now treated as an agricultural crop which may be grown on no less than one-tenth of an acre and may not be individually pruned or culled.
Legislative Tinkering: The Act may be amended by a majority of the legislature to lessen penalties or further the intent and purposes of the Act, but they'll need a two-thirds majority to make it stricter in any way.
There are still many other initiatives filed at the California Secretary of State, but with the backing of the most prominent activists and the money from people like Sean Parker (Napster billionaire), Justin Hartfield (WeedMaps millionaire), and the Pritzker Family (billionaire Hyatt Hotel heirs), the Sean Parker Initiative is the heavy favorite to make the ballot in 2016 to legalize marijuana in California.
*Thanks to reader Chadwick for the eagle-eyed correction in the comments about extract possession. Also updated to remove reference implying amendments were made as concessions for endorsements.