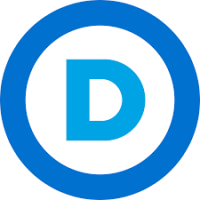 I previously blogged that marijuana law reformers should support Rand Paul as much as possible during the Republican presidential primary. Paul's success may move both the Republican and Democratic candidates towards a sensible policy. While Hillary Clinton's nomination on the Democratic side has had an aura of invincibility, that may not be the case. Clinton seemed inevitable in 2008 and once again, she will be challenged from the left on a variety of issues, including her vote to support the Iraq War and and potentially on marijuana law reform and broader criminal justice issues.
While they are not very well-known now, Lincoln Chafee and Martin O'Malley may just provide alternatives for cannabis law reformers. Former United States Senator Jim Webb, could also be an option. At this point, I personally believe that Chafee is the better choice, but we will learn a lot more about these candidates as the months roll along. Chafee has been a United States Senator (and voted against the Iraq War, Clinton's biggest weakness), as well as a governor. Both Chafee (in Rhode Island) and O'Malley (in Maryland) signed decriminalization measures into law as governors. O'Malley has gone on record against legalization, however, as Chafee has kept an open mind and somewhat hedged his bets when he stated that legalizing marijuana could generate revenue that could go towards infrastructure.
From the Huffington Post:
"Let's take it step by step on full legalization of marijuana, though; we want to see how it's working in Colorado," Chafee added. "Certainly, the revenue is enticing for all governors."

***

When asked if the next steps toward "pot for potholes" might occur under his watch, Chafee said: "We'll see what comes out of the legislature. We're just still putting in the medical marijuana component and we'll certainly see what happening in Colorado."

"The ability to tax and put that revenue to beneficial means, whatever that might be — infrastructure, education — is tempting for governors," Chafee said.
Hillary Clinton and the rest of the Democratic field will be answering questions about marijuana law reform early and often during the primary, and regardless of who comes out of the field, it is imperative that they go on record as at least being as good as President Obama on federal policy. It would be great if we get a president willing to publicly agree with the strong majority of Americans that support legalization than the former "Choom Gang" member, but so long as the federal government allows states to continue with legalization efforts without federal interference, the marijuana law reform movement will continue the march towards ending cannabis prohibition.