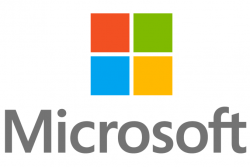 LOS ANGELES, California – The first huge multi-national corporation to jump into the marijuana market isn't the long-feared agri-giant Monsanto or tobacco company Altria – it's tech titan Microsoft. The Washington-based software and tech company has partnered with KIND Financial to acquire government contracts for KIND's "Seed-to-Sale" tracking software. Matt Cook, formerly with the Colorado Marijuana Enforcement Division, will serve as KIND's Special Advisor on Government Matters. KIND's software platform will host data on the Microsoft's Cloud for Government, known as Azure. Referring to the co-operative agreement between Microsoft and KIND, Microsoft's director of government solutions Kimberly Nelson said, "KIND agreed that Azure Government is the only cloud platform designed to meet government standards for the closely regulated cannabis compliance programs."
HARRISBURG, Pennsylvania – City Council discussed the possibility of marijuana decriminalization in Harrisburg during Wednesday night's meeting. Councilman Cornelius Johnson unveiled a proposal that goes even further than a decriminalization proposal floated by Mayor Eric Papenfuse four months ago. While Papenfuse's proposal created a $100 civil fine for marijuana possession, it escalated that fine for subsequent offenses and mandated that a "third strike" reverts back to a misdemeanor. Johnson's proposal would lower that fine to $75 and require that a third strike would only be a misdemeanor if it occurs within a five-year time frame. Johnson's proposal also decriminalizes paraphernalia, something Papenfuse's proposal did not consider, which would mean many marijuana possession tickets would still earn paraphernalia misdemeanors. Johnson's proposal also raises the public toking fine to $150 to discourage public use.
SONOMA COUNTY, California – Police and DEA conducted raids against Absolute Xtracts and CBD Guild, two of Northern California's most prominent manufacturers of medical cannabis oils. Santa Rosa police officials arrested Dennis Franklin Hunter, 43, for felony manufacturing of a controlled substance. Hunter is being held on $5 million bail because of his history of evading police, including four years on the lam for a previous pot production charge. The companies are accused of using illegal and hazardous production methods in violation of municipal codes. Nick Caston, a spokesperson for CBD Guild and Absolute Xtracts, said their companies are collectives operating in compliance with all state laws. The CBD Guild's 34,000 square foot production facility uses super-critical CO2, not the butane they're accused of using in violation of California law.
TRENTON, New Jersey – The New Jersey Assembly has by a 55-14 vote approved the use of medical marijuana by those suffering from post-traumatic stress. There is a requirement that patients prove that other conventional therapies aren't working. A previous bill from April that would allow women to use medical marijuana to combat menstrual pain has languished in the Assembly. And Assembly Democrat Reed Gusciora has floated the idea that legalizing marijuana in Atlantic City could save that beleaguered city just as casino gambling legalization saved it in the 1970s. All these proposals face a daunting path in getting past the New Jersey senate and then the veto pen of Gov. Chris Christie, who has vowed that he will never allow the medical marijuana program to expand or marijuana legalization to occur on his watch.