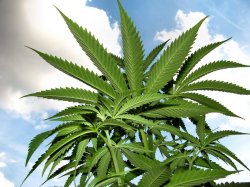 Take note America – cannabis is here to stay.
Last night Alaskan voters in small communities reaffirmed at the ballot box a number of strong American values – civil liberties, social justice, economic pragmatism, and plain old common sense. Citizens in the city of Fairbanks, its neighbor Fairbanks North Star Borough and areas on the Kanai Peninsula voted down measures which would have banned adult-use cannabis businesses within their local political boundaries. In the Kanai Peninsula, 64% rejected the ban, with the number rising to 70% for the Fairbanks' communities, making prohibitionists now only a limp 36% and 30% of the population.
Much like other medical and adult-use legalization laws across the country, the 2014 law passed in Alaska allows localities to ban cannabis business from their communities. Had these bans passed, companies already operating would have been forced to close within 90 days, though personal use and home-growing would still have been allowed, cutting jobs and significant tax revenues.
From the Times Colonist:
"The election was held the same day the Alaska Department of Revenue released its monthly marijuana tax receipts from cultivators. The state collected nearly $700,000 in August, which was the highest monthly amount since collections began last October. Ten new cultivators began paying taxes in August, and half are from areas where votes were being held Tuesday.

"Since October 2016, cultivators in the greater Fairbanks area have paid nearly $1.2 million in taxes, while those on the Kenai Peninsula have paid more than $655,000. The state doesn't have tax figures for retails stores since those taxes are paid to local governments only."

James Ostend, who represented the antiquated ideologues in the Fairbanks region, did his best to save face on the loss. "We're disappointed, but at the same time our purpose for these initiatives on the ballot was to give the voters a chance to make this decision and not have it made by our local government. So in that sense, it's a success," he said.
Ostend continued his Reefer Madness insanity, stating, "If the marijuana industry starts to cause more damage to a community than they do good, then people will stand up and they'll want to do something about it."
Sorry, Mr. Ostend. Cannabis legalization is here to stay. The people have already stood up, and we are not sitting back down. Prohibition and the lies it has perpetuated over the decades has reaped far more damage than this plant or its industry ever will.
Stay informed on politics local, national and international at the International Cannabis Business Conference! Our next events will be happening on December 1-3, 2017, in Kauai, Hawaii, and on February 1-2, 2018, in San Francisco, California. Tickets are on sale now!