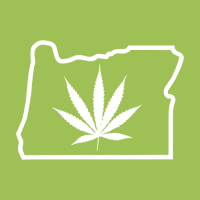 Oregon has had its fair share of marijuana milestones and January 4th is the just the latest. Each milestone, for better or for worse, impacts not only Oregonians, but also cannabis policy across the nation as other states look at states that have reformed their own marijuana policy. How the taxation and commercialization of cannabis commerce for all adults works in Oregon, will impact California, Nevada and the handful of other states likely to have legalization on the ballot in 2016 and the next few years.
Oregon was the first state to decriminalize marijuana in 1973. The Beaver State was then one of the first states to legalize medical cannabis in 1998, the same year that voters rejected the criminalizing marijuana overriding an ill-advised attempt by the 1997 legislature to criminalize personal amounts of cannabis. After becoming the third state to legalize cannabis in 2014, July 1st, 2015, the day that marijuana was legalized for adults over the age of 21, and October 1st, the day that commercial sale of cannabis flower to non-patients, will be remembered by the Oregon cannabis community for years to come.
January 4th, currently, has both mixed messages for the cannabis community and the rest of Oregon. Taxing marijuana 25% to non-patients, as is the current tax rate, has increased the cost to a point that could prop up the illegal market, going against one of the tenets of legalizing marijuana in the first place. Additionally, as entrepreneurs start applying for commercial licenses with the Oregon Liquor Control Commission (OLCC), the state agency charged with regulating the cannabis industry, there is the stark reminder that a legislative compromise allowed much of the state (geographically) to easily ban marijuana businesses.
The easy opt-out of licensed cannabis businesses, is yet another policy that will provide an incentive for the illicit, unregulated market to flourish, going against the will of the voters. Throw in the fact that many cities and counties have implemented burdensome local regulations, many in the Oregon cannabis community are rightfully anxious about how the state moves forward.
Finally, the commercial regulations and the rush to generate revenue and tax dollars in the "Green Rush" of cannabis commerce, may endanger the Oregon Medical Marijuana Program (OMMP) and increase the incentive for some licensed businesses to push for tougher criminal sanctions, in an effort to cut out competition from the unregulated system. The future of cannabis commerce in Oregon looks bright, but at the same time, the policymakers and industry participants need to remember the foundations of cannabis policy–protecting sick and disabled patients and keeping nonviolent people out of prison for cannabis.