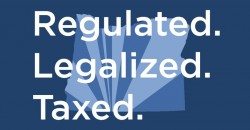 Oregon, the third state to vote in favor of cannabis legalization, will actually be the fourth (fifth, if you add in Washington, D.C.) state to legalize marijuana on July 1st of this year. Cannabis commerce among adults over the age of 21 won't be legal until 2016 (likely the latter half) as the Oregon Liquor Control Commission (OLCC) won't start accepting applications for state-regulated marijuana businesses until January 4, 2016. However, it will still be legal to possess marijuana and share it with other adults over 21. It is imperative that concerned citizens and voters have the proper Oregon marijuana implementation information to have the necessary knowledge to follow the law, engage in state-regulated business or help ensure that the will of the more than 56% of voters who voted "YES" on marijuana legalization.
In the meantime, the Oregon Legislature is holding hearings on marijuana bills that impact both Measure 91 and the Oregon Medical Marijuana Program. Most of those bills are heard from the Joint (yes, really) Committee on Measure 91 Implementation. Additionally, the OLCC will soon start its rule-making process after appointing a Rules Advisory Committee to help develop the rules and regulations pertaining to state-regulated marijuana businesses.
Many issues are left to be considered, but most importantly, the will of the voters needs to be implemented, so please make your voice heard. To stay informed and to voice your concerns, please see the links below.
Oregon marijuana implementation information:
OLCC Measure 91 Information & FAQ Page
Sign up for Alerts for OLCC Marijuana Meetings/Events
Joint Committee on Measure 91 Implementation Members & Agenda
Joint Committee on Measure 91 Implementation Committee Assigned Measures
New Approach Oregon, political action committee (PAC) responsible for Measure 91: Sign Up for Alerts
Get your facts:
Drug Policy Alliance: Reforming Marijuana Laws
ACLU of Oregon Marijuana Arrest Racial Disparities