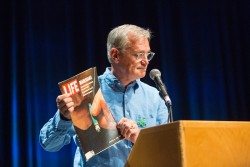 Newsmax.com, a conservative website seems to have adopted a libertarian stance in its cannabis coverage. Columnist Jason Gray lists off his list of the top 10 marijuana-law reform politicians. I'll have to put together my own list at some point, but I have to take pride in the fact that two of the politicians hail from my home state of Oregon. Here are two Oregon officials I am happy to support and cast my ballots for, along with one of the major 2016 presidential contenders from"Legalize Pot Lawmakers: 10 Politicians Credited With Leading Fight to Make Marijuana Legal":
1. Rep. Earl Blumenauer (D-Oregon)

The Oregon representative introduced the Marijuana Tax Revenue Act, which would create a federal excise tax for recreational marijuana.

***

9. Sen. Rand Paul (R-Kentucky)

Paul introduced the Senate version of the DOJ amendment to shield marijuana states. He also took fellow GOP presidential hopeful Jeb Bush to task for opposing legalization in Florida while admitting he used pot in college.

***

10. Sen. Jeff Merkley (D-Oregon)

Markley said in 2014 that he voted in favor of Oregon's state-wide ballot initiative to legalize marijuana.
Earl Blumenaur, a longtime cannabis law reformer, is a personal hero of mine and I could not be more proud to cast a vote for a member of Congress. Senator Jeff Merkley provided the Measure 91 campaign a great boost when he stated that he would cast a "YES" vote in 2014. Senator Rand Paul is the most likely GOP candidate that would help move cannabis law towards the end of prohibition. It would be great if another member of this list (#5 Elizabeth Warren) would hope in and vie for the Democratic nomination, in my humble opinion. Click on over to Newsmax for the full list. I look forward to more and more elected officials fighting for a spot on such top 10 lists.