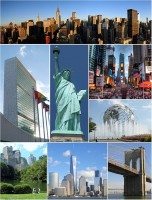 In September 2014, the State of New York legalized medical cannabis via the New York Legislature. It was a very significant victory for the medical cannabis industry and for patients considering how populous of a state New York is. New York recently issued proposed medical cannabis industry regulations. As expected, they are strict, and have a high barrier to enter the New York medical cannabis market. Per Marijuana Business Daily:
Businesses seeking to become one of five companies that will be allowed to operate up to four dispensaries each must pay a $10,000 application fee. They also must submit a $200,000 check for the actual license, though that will be refunded if the application is denied.

If approved, the license would be valid for two years, according to the regulations. Businesses would lose their permit if they don't start operations within six months of approval.

Each cultivator would be allowed to grow only five strains, which advocates say will limit income for businesses and put undue stress on the industry, making it difficult for the program to move forward.
New York is a great example of what the medical marijuana industry will likely look like in states that legalize medical cannabis in the future. There will be heavy regulations, limits on strains, a small amount of licenses being issued, and hefty fees for those licenses. Compare that to a state like Oregon, which has a $4,000 fee to get a dispensary license, and assuming there is not a moratorium on dispensaries in the city being applied in, there are no limits on the number of licenses that can be issued, nor are there any restrictions on strains or forms of cannabis that can be sold. Over time, states will understand the need for a balanced and sensible regulatory system and many states will have to work out the kinks.