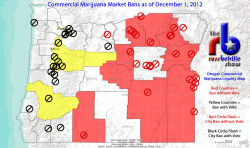 Thanks to the infamous West Idaho Compromise, licensed cultivation, processing, distribution, and retailing of marijuana – also known as marijuana businesses – are banned in 52.7 percent of the state of Oregon.
Bans on marijuana licensees have been instituted in Baker, Crook, Harney, Klamath, Malheur, Morrow, Umatilla, Union, and Wheeler counties. These counties' bans are immediate and not subject to a vote of the people. The legislature's West Idaho Compromise allows these counties and any others that voted against legalization with more than 55 percent of the vote to ignore the will of the people, despite the statewide Measure 91 vote that said the people should decide all marijuana business bans.
License bans are also in effect in Douglas, Jefferson, Linn, and Marion counties. There the people will have a chance to weigh in on the decision to ban.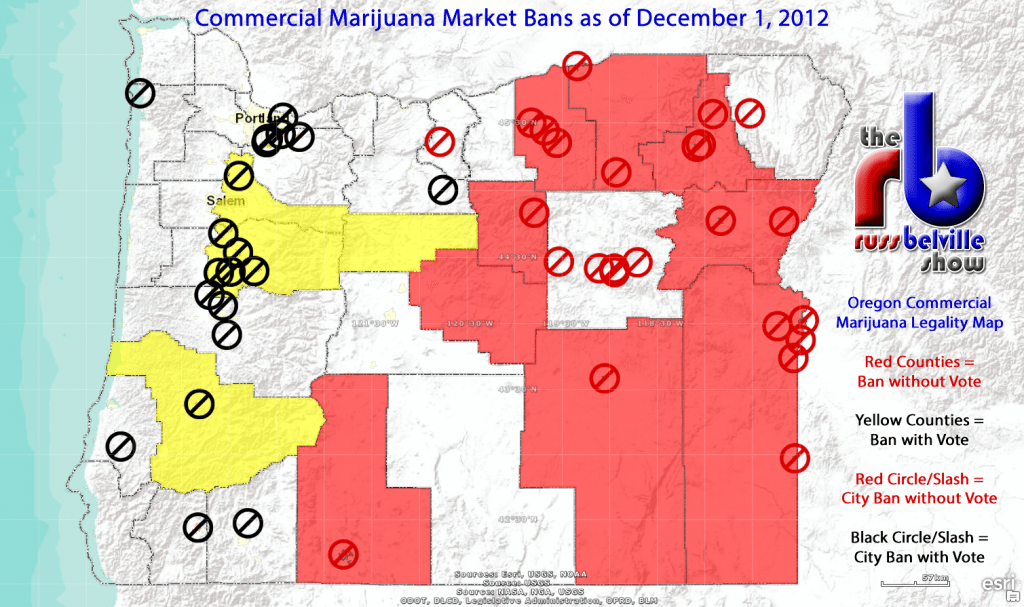 The combined land mass of those 13 counties comes to 51,810 square miles, over half of Oregon's total 98,381 square miles. There are 825,921 people living in those counties, making up 20.8 percent of Oregon's estimated 2014 population.
Also, there are 46 cities that have enacted marijuana business bans, with 26 of them requiring no vote of the people. Adding in the cities not already covered in the county bans comes to an additional 139,537 people, a total of 965,458 or 24.3 percent of the population.
For sound-bite purposes: almost one-in-four Oregonians lives in over half the state where marijuana businesses are illegal.