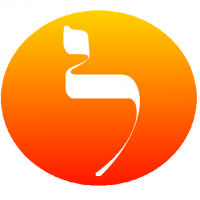 I attended my first Passover seder last night, a social justice seder organized by the Jewish drug reform organization, Le'Or, and I was both touched and inspired by the experience. Oh, and it was great fun as well. The readings and questions posed to us, took me back to why I became an activist in the first place and caused me to reflect on my current path and how I can improve as an activist for social justice. I had no idea really of what to expect, but I was honestly blown away by the experience and look forward to what Le'Or has in store for the future.
Raised Presbyterian (after my father), with a touch of Buddhism (from my mother), my personal spiritual or religious journey as led me to declare myself an agnostic Christian Buddhist, which basically means that I do my best to follow the historical teachings of both Jesus and Buddha, but I am a man of science before a man of faith. Whether anyone else would consider me a Christian or a Buddhist is irrelevant to me as I consider spiritualness or faith as a personal endeavor that doesn't need the approval of any person, group or religious institution.
After reading up on the Passover seder tradition, I was very interested in the focus upon the retelling of the story of of the Israelites fight against their slavery in ancient Egypt, a story contained in the Book of Exodus. This story has always resonated with me, as the fact that people could be mistreated, oppressed and enslaved horrified me as a child. This story very well may have been the foundation for my life as a social justice advocate, wanting to help those battling discrimination and poverty. I was excited and a bit nervous about my first seder, cannabis or otherwise, but the great folks at Le'Or and everyone else attending, made me feel right at home.
Le'Or is working to connect the American Jewish tradition of social justice with the fight to end the harmful and unjust Drug War. Ending marijuana prohibition is really just the start. Co-founder Claire Kaufman blogged about cannabis and the seder tradition:
What excites me the most about this surge in interest is that we have taken the first step toward connecting the dots between cannabis and our story as Jews. Yes, we can laugh at it. Yes we can debate how it is defined, but either way the awareness in the community remains irreversible.

To me, the irony of the whole scenario is that out of the dozens writing on the topic this season, not one author has been able to see that cannabis has any larger connection to the war on drugs. But again, why would anyone see this connection? The war on drugs doesn't effect us (our people,) right? It seems we have a long road to go with our awareness in this area.

At Le'Or we believe that not only should cannabis be allowed at a seder, but that cannabis (in states where it is legal) should be used as an expression of freedom. Once we were slaves now we are free. Freedom is a central theme to the seder overall, and how blessed we are to celebrate our new found freedoms. But in the spirit of Passover, as we enjoy our new freedoms, let us not be so self absorbed that we forget to think of those who still suffer. While we celebrate, thousands still sit in prisons, families are split apart, lives are hurt. While it may be funny to put some joints on a plate as a joke, the war on drugs is certainly not a laughing matter. Cannabis is a holy plant, indeed, and it needs to be used in a mindful, meaningful way. So Chag Sameach from Le'Or and have a beautiful holiday.

Head on over to Le'Or's site to read the full blog post: "Weed and Passover: The Final Verdict" at www.illuminating.us.
I am very thankful for the opportunity to have attended the first Le'Or Cannabis Seder for a New Drug Peace and look forward to their future events. I wholeheartedly support all people of faith coming forward to rightfully reclaim the fight to end the Drug War as a moral social justice issue of our time. I made a small contribution to Le'Or as I have the utmost respect for them and know that they bring a much-needed voice to our struggle, that will only bring more and more influential people to our just cause. Many prominent people, of faith or otherwise, just need some education and guidance and need to know that coming out as a proponent for a Drug Peace is not as scary as they may think as, believe it or not, we are actually the majority. Please consider making a donation and supporting this wonderful new organization fighting for a Drug Peace. You can follow Le'Or on Twitter at @highmindedjews.