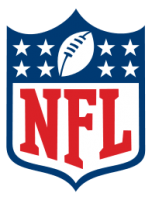 "Didja see that that cheater – Tom Shady – got out of his four game suspension for Deflategate?" asked the guy in the New York Jets jersey sitting alongside me at the bar.
"Tom Brady, yes," I replied, "looks like he gets to play on opening night. That's gotta make some Deflatriots fans happy."
The guy tossed back some beer and harrumphed. "Patriots fans, heh, you know they got the fix in. While Tom Shady's gonna be playing, the J-E-T-S defense has to go without Sheldon Richardson rushing the passer because the league caught him smoking pot!"
"Yeah, that really does suck," I agreed.
"Smoking pot! Four games! While that cheater spying coach of theirs has the ballboy deflating balls for Tom Shady and he gets nothin'! In the playoffs! The guy was cheating in the playoffs!" The guy's face was getting red.
I pulled out one of my Portland NORML business cards and offered it, saying, "Yes, I know, I work in marijuana legalization and I love football. Sheldon Richardson of the Jets, Martavis Bryant of the Steelers, they all are out for the first four games of the season. Free agents safety Jakar Hamilton, cornerback Loucheiz Purifoy, and wide receiver Ace Sanders are all out for ten games. All for substance abuse violations, most likely marijuana."
"That's such B.S., man." The guy shook his head.
"That's not the half of it. Cleveland's wide receiver, Josh Gordon, had to sit out ten games of the 2014 season because of pot smoking, the year after he had led the league in receiving, despite only playing 14 of the 16 games that season. Arizona's linebacker Daryl Washington was out all of the 2014 season for marijuana. Miami defensive end Dion Jordon is out for this entire season for diluting his drug test sample, after he'd already served a four game suspension for substance abuse, which was probably weed, because, c'mon, the guy played for the Oregon Ducks."
"That's so stupid! It's not like these guys were hopped up on speed or bulked up on 'roids," the guy complained, "it's weed! But a guy who is approving of cheating with the game balls… didja know that since the rule change that allowed each team to use their own balls, the Patriots have, by far, the lowest fumble rate in the league?"
"I don't know about that," I countered, "but not only is it unnecessary to be penalizing these players for smoking weed, it's counterproductive to their health. Of all the conditions people use medical marijuana for, pain is the one we have some of the best science for. And emerging research shows that inhaled THC may be the best possible protective medicine for someone who has just suffered a concussion. But instead, we punish them for that and force them to use pain pills and alcohol instead."
"No kidding," said the guy. "Dang, if only the NFL had caught Tom Brady smoking weed, he'd be suspended right now."
"Yeah," I replied, "and if only Russell Wilson hands off to Beast Mode on 2nd & Goal from the 1 with the Super Bowl on the line, Tom Brady is a three-in-a-row Super Bowl loser like John Elway and Fran Tarkenton, instead of joining Terry Bradshaw and Joe Montana as the only quarterbacks to win four Super Bowls."