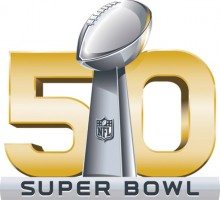 Football is under fire as the health consequences of the sport are becoming more well-known. More parents are keeping their children away from the sport and many sports commentators are wondering if the sport can survive long-term. Two-time Super Bowl champ Mark Stepnoski of the Dallas Cowboys has long been a proponent of medical marijuana and has paved the way for more players to speak out. With a change in attitude, and laws, across the nation, it is good to see that more and more former players, such as Super Bowl (Shuffle) champion Jim Mcmahon, are coming forward about their cannabis use. It is unfortunate that the NFL's drug testing policy prohibits a medicine that is safer and less addictive than narcotic painkillers and may help players prevent traumatic brain injuries.
Chronic traumatic encephalopathy (CTE), a degenerative disease found in people who have suffered repetitive brain trauma, is impacting an alarming number of NFL players. Unless something is done, the list of tragic deaths and consequences from football players suffering from CTE will only increase. The doctor who exposed the CTE epidemic doesn't believe that the NFL's new concussion protocol will prevent these serious brain injuries. Something must be done as it is a national disgrace that our new national pastime (sorry baseball) is causing such horrific consequences to these athletes' lives and the lives of their families. Cannabis may be the answer and should definitely be studied extensively by the NFL. In the short-term, the league and the NFL Players Association should immediately alter their drug testing agreement to allow the use of cannabis.
Former All-Pros Kyle Turley and Ricky Williams have stated that they believe cannabis can save football from its eventual extinction. These stars have formed the Gridiron Cannabis Coalition to promote the use of cannabis as a treatment option. From Freedom Leaf Magazine's interview with Kyle Turley:
You've said, "Cannabis will save football." How did you reach that conclusion?

I suffer from traumatic brain injury from playing this sport. I've seen this firsthand in multiple scans of my brain. I understand that it's an occupational hazard. The fact that there are zero

medications to stop the progression of this condition should impel everyone to search for an answer to this problem. If we want to save football, then we've got to start looking at solutions, not just count concussions. Cannabis is that potential savior. Seventy percent or more of the players use cannabis in the NFL today, because they know it works.
Former Heisman Trophy winner and NFL Rushing champion Ricky Williams spoke at a forum at the 2016 SoCal Medical Cannabis Cup and discussed his medicinal use, courtesy of Yahoo:
Williams has said he left the NFL because he wanted to skip the drug-testing requirements that came with it. Now he's advocating the medical benefits of cannabis, saying that the drug helped him with the pain of playing.

***

"I played a position where I got beat up a lot," Williams said. "A couple years I led the NFL in carries, and somehow I was able to recover through the week. I got to a point in my career where I realized, 'I'm not going to be able to do this much longer.'

"The teams don't care, you know, they weren't trying to take care of me. So, I had to take care of myself. One of the ways I took care of myself was using cannabis."
Like Al Bundy, I like to reminisce about my high school football glory as an all-state player for the 5-time Missouri state high school football champion Lexington Minutemen. I know how beat up my body, and many of my teammates' bodies, are from just playing small-town football, let alone slamming into the beasts that play in the NFL today.
It is so sad to see all-time greats like Joe Montana and Earl Campbell have their bodies break down and subjected to lives full of constant pain. It is even more devastating to see lives end tragically due to traumatic brain injuries that tormented players like Junior Seau, Mike Webster and Dave Duerson.
Unfortunately, we will only see an increasingly large number of players with severe life-long injuries as NFL stars only get bigger and faster and the collisions more violent. If you love football as much as I do, and the United States certainly loves the NFL and the Super Bowl, I encourage you to spread the word about the benefits of medical cannabis.