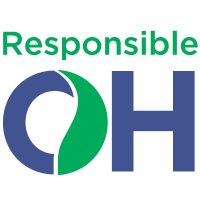 The ResponsibleOhio legalization plan to allow just 10 marijuana wholesalers has created an uproar among cannabis law reform activists across the country. On one hand, we have advocates like Russ Belville, of Portland NORML and 420Radio.org, who blogs here at Marijuana Politics, strongly advocating for passage of ResponsibleOhio, stating that ending the arrest and prosecution of 19,000 nonviolent marijuana law offenders more important than the fact that the measure strictly limits marijuana production licenses to 10 business interests funding the proposal. On the other hand, there are activists like the High Times' John Gettman who finds the 10-member oligopoly as a deal-breaker and argues that Ohio should wait for a better legalization measure, hopefully in 2016, that has an even playing field for cannabis entrepreneurs.
Gettman opined on Cleveland.com:
Why does Responsible Ohio want to restrict cultivation to ten sites? It is because they have promised a profitable return to the financial backers behind this greedy initiative. Restricting production is a classic way to keep prices high, and high prices mean high profits.

They can dress this up any way they want, but the bottom line is that it is a scheme to corner the market and maximize the return on their collective investment. This is an anti-competitive racket — yes, a racket — and it won't work because high prices invite lower-priced competition.

And it is small-scale growers who will provide such competition, regardless of Ohio law, the Ohio constitution, and the best efforts of ResponsibleOhio to corner the market. As such, this may make a lot of money for these private interests, but the public interest in shutting down the illegal market will not be served.
Reasonable minds can certainly agree to disagree on the ResponsibleOhio measure and I urge all advocates to remember that we are all on the same side ultimately and need to keep our criticisms focused on policies and do our best not to launch personal attacks. John Gettman, who earned a PhD in public policy and regional economic development from George Mason University, has had a distinguished activist career and his opinion certainly deserves consideration.
Belville, an Idaho transplant living in cannabis-friendly Portland, Oregon, often reflects upon how it felt living in a state with more draconian marijuana laws and puts freedom and civil liberties above any concerns regarding how many people will be able to make money in any new marijuana market. I know first-hand that Belville is definitely one of the hardest-working cannabis law reformers and has as much contact with cannabis consumers across the country as he travels from conference to conference to event after event around the nation. Belville notes that his legalization view is based on the fact that "7 out of 8 arrests for marijuana are consumers, not growers, and that anything that frees the consumers makes catching the growers far more difficult" and that he wouldn't ever want to be on the same side as Reefer Madness prohibitionists who make a career out of opposing sensible cannabis laws.
Personally, I would advise activists from publicly calling ResponsibleOhio's backers as "greedy" when there are plenty of less inflammatory language to use. In the future, Ohio cannabis law reformers will need to work together at the Ohio Legislature, and calling one side greedy makes it less likely that they will want to work advocates that opposed ResponsibleOhio. Declaring the measure "anti-competitive" and that the public interest "will not be served" by the proposal are fair game in my opinion, within the realm of political discourse. Supporters of the ResponsibleOhio measure also need to do their best to just make their case, without insulting marijuana law reformers who feel that Ohio reject a legalization law with a 10-member marijuana oligopoly. Passions are high when freedom and money are both at stake, so some heated political rhetoric is expected, but let's remember to be as respectful as possible.
My personal feelings at the moment, and I admit that I need to study the issue a bit more, are somewhere in-between Gettman and Belville. On one hand, I completely agree with Gettman that the anticompetitive nature of the measure will unnecessarily inflate the price cannabis and hinder Ohio's regulated market to effectively compete with the unregulated, illicit market. On the other hand, I agree with Belville that ending the arrest and prosecution of the cannabis community is the most important issue; if the business model doesn't work effectively, legislators and advocates can help improve the law later. While I wouldn't, at least at this moment, be as vocally supportive of ResponsibleOhio as Belville, I have no problem stating that I would personally vote for the measure. Like Belville, I feel that thousands of fewer people arrested in Ohio is worth the tradeoff of the oligopoly, when it is the best marijuana law reform proposal on the ballot.
The Ohio Legislature may step in as House Joint Resolution 4 passed the Ohio House 81-12 and now needs 3/5 support in the Senate to give voters a chance to block monopolies and business interests from writing themselves into the Ohio Constitution. If the resolution is approved by voters, it will apparently prevent the 10-member oligopoly from being added to the state constitution, but it is unclear what this anti-monopoly amendment will have on the rest of the ResponsibleOhio legalization measure. Hopefully, the Ohio Supreme Court would find that the severability clause in the legalization measure would allow for the rest of ResponsibleOhio's text to stand and the state would only need to develop policies to license marijuana producers.
As someone who has lived through a few marijuana law reform campaigns, I know firsthand the hard work and cost it takes to be successful; I've co-authored measures that have won and others that lost, but I've never lost sight of the fact that we ultimately hold the power to make change, especially when your state allows the citizen initiative. Nothing prevents Ohio advocates from improving Ohio's legalization law in 2016, or 2018, or 2020. And while 10 wealthy business interests controlling the marijuana production market understandably doesn't sit well with me or many other advocates, it sits better than 19,000 marijuana arrests a year.