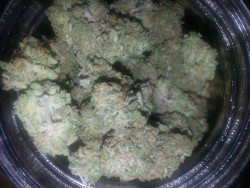 It's the time of year again for everyone's favorite holiday – April 20th!
In the last 20 years, as cannabis culture and accompanying policies have become more prevalent in mainstream societies, a new day of celebration has emerged across the planet. It's the time now known around the world as the time to consume cannabis – 4:20!
There is still much debate about the origin of the 4-20 moniker, and many interesting theories have emerged over the years, to which various supporters of such speculations will swear.
Regardless of how or why we got here, cannabist amateurs and aficionados alike will find numerous parties and activities around Portland to celebrate the holiday in one of the world's most friendly locations. Herb.co, Leafly, and PDX Pipeline have all put together some information on events you'll want to jump on with your friends for this Thursday and this weekend.
Of course, none of these will compare to meeting rock icon and international legend Henry Rollins next week at the Oregon Marijuana Business Conference and being in an information class leagues ahead of other cannabis entrepreneurs.
The Oregon Marijuana Business Conference (OMBC) on April 28th in Eugene presents a golden opportunity for those in the cannabis industry, and for those who are thinking of joining, to learn the latest about new rules and regulations, ask burning questions of licensed attorneys, and network with other members of the cannabis business community. Be sure to get your tickets by April 26th, and save money with Early Bird Ticket prices! Become a part of the Oregon cannabis industry which is leading the way on national politics. The OMBC is the must-attend event for the Oregon cannabis community, so get your tickets today!