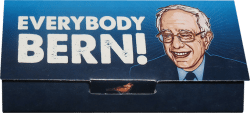 Despite the political establishment and mainstream pundits calling for Bernie Sanders to drop out of his race against Hillary Clinton, Bernie, and millions of supporters, are still fighting for the political revolution. Propelled by an upset victory in Indiana, Bernie Sanders, now sensing momentum behind his insurgent campaign, proclaimed, "I think that we can pull off one of the great political upsets in the history of the United States." It's time to roll with Bernie Sanders Rolling Papers!
There are many ways to show your support for Bernie Sanders and the political revolution that he is leading. Many cannabis law reformers have been supporting Sanders because he has called for an end to the federal war on the cannabis community by removing marijuana from the list of federally controlled substances. If you are a member of the cannabis community and you feel the Bern, you can help spread the message by using Everybody Bern! Bernie Sanders Rolling Papers.
Everybody Bern! Bernie Sanders Rolling Papers
You can purchase Everybody Bern! rolling papers by visiting www.everybodybern.com and purchasing a case of 22 packs of papers for just $70, which includes free shipping and handling throughout the continental United States. While Hillary Clinton and Donald Trump have both stated that they would respect states that have legalized marijuana, they don't go nearly as far as Bernie Sanders, who wants to end the failed and harmful policy of federal cannabis prohibition and reform the War on Drugs. Show your support for the only mainstream candidate calling to end the federal war that has been waged upon the cannabis community, check out www.everybodybern.com for Bernie Sanders Rolling Papers!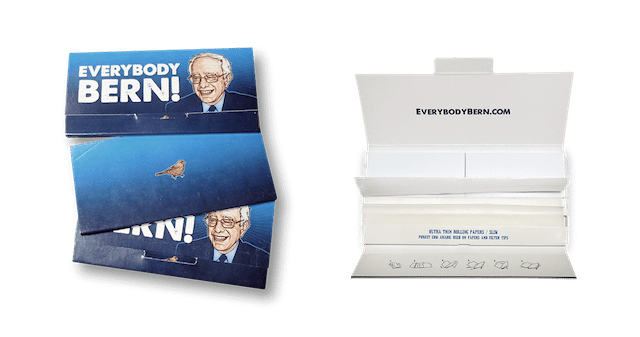 BUY A BOX OF 22 FOR $85 (SHIPPING INCLUDED!) OF THE BEST PAPERS IN THE WORLD