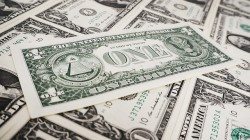 Colorado again proved itself a trailblazer in cannabis sales, hauling in over a billion dollars in 2015 according to a new report from a marijuana investment organization. San Francisco based The ArcView Group, which bills itself as "the legal cannabis industry's premier hub for investment, data and progress," crunched the numbers and put total sales figures at $1.005 billion, nearly 50% higher than the 2014 numbers. Noting that "industry insiders had long predicted revenue would cross the $1 billion mark," Boulder's Daily Camera reported the news:
Estimates put the figure at $1.005 billion, up nearly 45 percent from about $700 million last year. Growth was primarily driven by recreational sales, which topped $600 million. Medicinal sales in the state came in just above $400 million.
Last August we reported that Colorado was on track to bust all previous records when the state reported over $75 million in sales in one month. At that point, total tax revenue was at $42 million. By October the Denver Post was reporting that monthly sales had broken $100 million, with an estimated year-to-date tax haul of $86.7 million. According to the latest data available from the state's Department of Revenue, total marijuana state revenue through November 2015 is at $120 million. Recreational taxes making up a vast majority of that figure, filling the coffers with $105 million.
Even more exciting for pot enthusiasts (and entrepreneurs looking to profit off of the burgeoning business), the spreading legalization of recreational marijuana across America meant a 184% increase in sales nationwide: Sales jumped from $351 million in 2014 to $998 million last year. In other words, while sales are soaring across the nation, Colorado still has the rest of the U.S. beat when it comes to buying legal weed.
ArcView's CEO Troy Dayton was upbeat in the survey: "The data in this report confirms (that) legalization of cannabis is one of the greatest business opportunities of our time and it's still early enough to see huge growth."
Featured Image Credit: Pictures of Money, via flickr Creative Commons