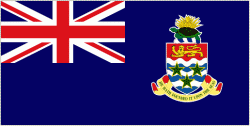 GEORGE TOWN, Cayman Islands – Premier Alden McLaughlin is in full support of changes to the Misuse of Drugs Act that would make the Cayman Islands the first Caribbean nation to have a functioning medical cannabis program. The rules changes published by the island government are still subject to a 21-day public comment period, followed by debate in the Legislative Assembly. The law would allow doctors to prescribe extracts and tinctures of cannabis; however, cannabis plants would not be grown and processed on the islands. The law will only allow for the importation of the cannabis oils and tinctures.
CHICAGO, Illinois – First Daughter Malia Obama was revealed to be smoking what appears to be a joint at the Lollapalooza music festival. RadarOnline has the exclusive video showing 18-year-old Malia dancing to the music and taking a hit off the small hand-rolled marijuana cigarette passed to her by some young man. RadarOnline reports that Jerrdin Selwyn, also 18, was an eyewitness to President Obama's oldest daughter toking the reefer. "I caught Malia smoke pot and I have the pictures to prove it," she told Radar. "She was only a few feet away from me and you could smell the marijuana smoke coming from the cigarette she took a hit on." Barack Obama famously admitted his marijuana use at age 17 while in high school in Hawaii.
ALBANY, New York – New York Gov. Andrew Cuomo on Friday signed a law expanding the Empire State's hemp research program. The changes will now allow the selling and transportation of industrial hemp within the state. There is currently one farm in Madison County cultivating a 30-acre hemp farm with the researchers at Morrisville State College.
IRVINE, California – Former USC and Oakland Raiders quarterback Todd Marinovich was found naked Late Friday night morning in the backyard of someone else's home, in possession of marijuana, and arrested. Marinovich was cited for trespassing, possession of a controlled substance, possession of drug paraphernalia and possession of marijuana. The former 1991 first-round NFL draft pick has had a long troubled history with drug abuse. After only two seasons with the Raiders, he was dropped by the team because of his drug use. In 1997, he was busted for felony marijuana cultivation and prescription pill possession. A stint in the Arena Football League in 2000 was cut short by heroin possession charges. Marinovich had two more drug possession arrests in 2005 and 2007.