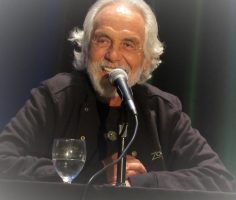 The Oregon Marijuana Business Conference (OMBC) was the biggest yet, bringing together hundreds of cannabis industry entrepreneurs and advocates this weekend in Eugene to hear about the latest developments in Oregon marijuana law. Not only was the conference the best-attended OMBC, but the consensus from attendees was that it was also the best conference yet.
While every OMBC has been important, as Oregon's cannabis laws are always changing, this OMBC was the first one following the acceptance of recreational licenses by the Oregon Liquor Control Commission (OLCC), the agency regulating the state's regulated adult-use cannabis system. OLCC staffers were on hand to walk attendees through the application process and answer any and all questions industry participants had. Experienced entrepreneurs, activists and lawyers provided details of Oregon's current cannabis laws, from local to state to even important federal developments. State Senator Floyd Prozanski discussed his feeling about legislative and administrative developments and provided a glimpse into future sessions at the Oregon Legislature while Aaron Smith of the National Cannabis Industry Association provided the latest on federal law.
Of course, Dr. Carl Hart and cannabis icon Tommy Chong were well-received as attendees were captivated by the two drug policy reform rock stars. Dr. Hart exposed long-held Drug War myths regarding many drugs and implored the cannabis community to continue improving the law and to lead by example, so other states know that they can end harmful prohibitionist policies and still prosper. Tommy Chong, with the assistance of Celebstoner's Steve Bloom, revealed many stories of his life and career and had attendees laughing and engaged.
We are very thankful of everyone that helped make this OMBC a success and we are already looking forward to going international for the next conference as the team behind the OMBC has been working hard to make the Vancouver International Cannabis Business Conference (ICBC) an amazing event that will bring the best and brightest minds in cannabis, in Canada, and across the globe, to celebrate the gains made in Canada and helping prepare entrepreneurs for the upcoming Canadian cannabis market. The Vancouver ICBC is a two-day event on October 13-14, get your tickets here.
(Featured photo credit: Sunnie Day Sanchez)