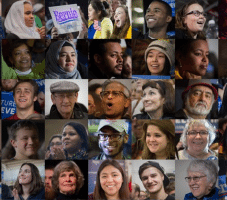 Some political pundits and Hillary Clinton backers have rallied behind the still-Democratic-frontrunner's closing statement in last night's debate where she stated, "I am not a single-issue candidate and I do not believe we live in a single-issue country." Some feel that Clinton finally found her message on why she is running for President of the United States, comparing this to her "I found my voice" moment in New Hampshire during her 2008 race against Barack Obama. While a true statement and a decent line, it isn't a game-changer as it isn't remotely true that Bernie Sanders is a single-issue candidate himself.
While the anti-establishment Sanders centers his candidacy on the singular message around a rigged system that favors the wealthy over the interests of everyday Americans, this is hardly a single issue. The money that has corrupted our political system has corrupted virtually all facets of our life, impacting many issues.
Bernie Sanders' campaign is tackling all of these issues directly, unlike other campaigns that nibble around the edges of big issues, in the name of pragmatism, declaring that only incremental change is possible. Sanders, on the other hand, urges us to dream big, declaring that together we can fulfill the promise of Barack Obama's candidacy and transform our political system. That transformation starts with ending the obscene amount of money contributed to candidates, a system that encourages private speeches to big-money interests that must be kept secret from the voting public.
This political revolution that Sanders is leading isn't just about economics, while combatting our troubling income inequality is definitely a cornerstone of his platform. The Vermont Senator is also calling for progressive change regarding our drug laws, including ending cannabis prohibition, and reforming our criminal justice system, tackling institutional racism head-on in the process.
On the environment, Bernie is also calling for huge reforms, including banning fracking (a strong policy disagreement with former Secretary Clinton, whose history on the issue is far from progressive) to fight climate change, an issue that he has declared the biggest threat to all of us. I don't think that there is any doubt that a President Sanders would use his executive authority to be one of, if not the most environmentally-conscience presidents in our nation's history.
On foreign policy, Sanders, while being wrongly portrayed as out-of-touch, promotes an approach where we learn from our mistakes (what a novel concept!), avoiding entanglements that only create more death and destruction and in the end, hurt the interests of the United States. Senator Sanders doesn't want to follow in the footsteps of Henry Kissinger's missteps, George W. Bush's Iraq War or even President Obama's and then-Secretary of State Clinton's regime change in Libya, a decision that has created a failed state run by warlords that provides a safe-haven for ISIS and other terrorist groups to thrive.
Of course, here at Marijuana Politics we have been focusing on his call to legalize cannabis and implement Drug War, racial justice and criminal justice reforms, but the notion that Sen. Sanders is a single-issue candidate is blatantly absurd. There are reasons that one may support Hillary Clinton for president, but not because of the false claim that Bernie Sanders is a one-issue candidate. This political revolution, that is more about us as a nation more than it is about Bernie Sanders, is boldly tackling important issues that are greatly impacting the lives of Americans across all demographics.
Watch Bernie Sanders' powerful and emotional ad featuring the daughter of Eric Garner:
"I think we need to believe in a leader like Bernie Sanders," Erica Garner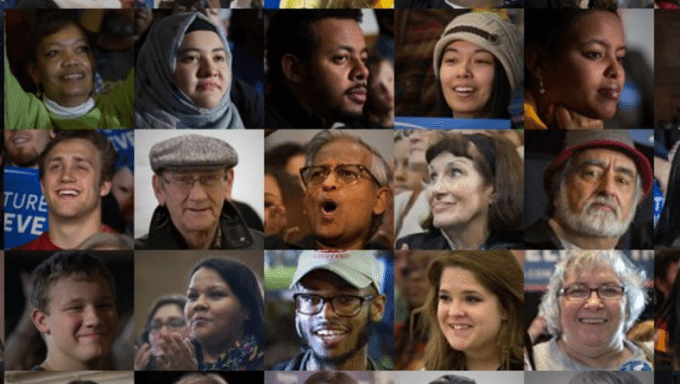 Bernie Sanders' political revolution is trying to balance the scales of a rigged system.