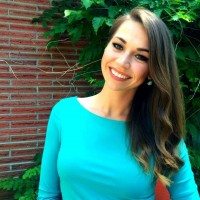 Less than two weeks ago I explained to the world "How I Went from being a Local News Anchor to a Marijuana Activist." After years of hiding, I came out of the cannabis closet, and I couldn't be happier with my decision.
Before telling my story, my mind was filled with every possible hypothetical. I spent hours wondering and worrying about what would happen after clicking "post" – but the incredible reaction I received was beyond what I could have ever imagined.
I'm not saying it's been easy, but it's already been very freeing and extremely rewarding.
I believe more driven, ambitious, and responsible cannabis users should draw attention to themselves, if at all possible. It's the only way to shift social views away from the senseless stereotypes currently associated with recreational cannabis use. If you're considering it, here are:
3 Things I've Learned from Coming Out of the Cannabis Closet:
1) The Response is Overwhelmingly Positive…
I have been truly amazed by how many people have contacted me and thanked me for coming out of the cannabis closet. Thanked me. Thousands have seen my video, thousands have visited my website, and hundreds have written to me personally. Of those personal, private messages – almost all have been positive. Some of the notes have moved me to tears and every single one has just reinforced my mission to end the stigma surrounding cannabis use. There is no reason why millions of responsible adults should feel like second-class citizens for enjoying cannabis, a plant safer than alcohol, tobacco, and most pharmaceuticals.
The positive response shows that many people support cannabis use, yet it remains illegal in most of the country, and even where it's legal, there is still a negative stigma. Every message I read just encourages me more to continue this fight for acceptance.
2) …but Haters Gonna Hate
Of course, as with anything that is seen by thousands of people, some will find reasons to be negative. Personal messages have been almost entirely supportive, but comments on various websites have certainly been mixed. I wanted to start a conversation, so I'm up for a reasonable debate on why cannabis use should be socially acceptable, but I try not to waste my time on people who aren't willing to listen to facts and research. I did not appreciate the blatant sexism and personal attacks I received on my character, but when people resorted to cruelty, I tried not to take it to heart. It's not easy to grin and bear it, but it helps that the haters have been outnumbered by a ratio of about 15 to 1.
If you're nervous about people judging you, just realize that every time a responsible adult comes out of the cannabis closet, it gets a little easier for the next person who wants to take the leap. Don't let the haters hold you back!
3) It was Totally Worth it
Comments that clearly misinterpret my message have been disheartening, but they have also resulted in something incredible: a dialogue. That's exactly what I wanted to happen and I've been so impressed by countless strangers who have kept the conversation going. I've appreciated all the compassion, willingness to stand up for me, and well-developed arguments, complete with citations and research. My story is getting people to talk about the facts, and I know the facts are in my favor.
Because of the facts, the social acceptance of cannabis use is inevitable, but it is only possible if people take a stand. The more we educate and expose people to the truth about cannabis, the faster social change will come. If you can talk about your cannabis use, think about the difference you can make.
Education and exposure are key. So far, coming out of the cannabis closet has been totally worth it.
I'll be blogging here at Marijuana Politics and you can follow my journey out of the cannabis closet at www.AskMeAboutMarijuana.com.