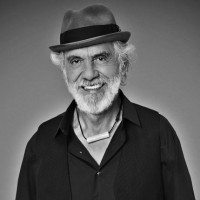 Cannabis cultural icon Tommy Chong has had his ups and downs over the years, in many ways his journey is very fitting for the cannabis community. Getting his big breaks in standup comedy and movie roles that centered on cannabis culture, Tommy was an entrepreneur during more "gray market" days that landed him an unjust stint in federal prison and now he has launched his own brand of cannabis that is now sold legally in Washington State.
From Celebstoner:
The first celebrity to bring his or her branded marijuana strains to the market in 2016 is none other than CelebStoner of the Year Tommy Chong.

He tweeted: "This is part of my new line and it's shipping next week. It is sold in Washington. More coming soon!"

Tommy Chong pot will be available at 16 Washington location, including NiMBiN Pot Shop at 10861 1st Ave. So. in Seattle, WA. (It's named after the counterculture area of Australia.) Check out the list of shops and map here.
I have never had the opportunity to meet Tommy Chong and am very much looking forward to seeing his celebrity interview with Celebstoner's Steve Bloom at the International Cannabis Business Conference, where the first 500 ticket purchasers will even have the opportunity to party with the legend.
Chong has been laughed at (and with), ridiculed and targeted by prohibitionists, battled cancer and was even disinvited from lobbying for federal change by cannabis industry advocates. Throughout it all, Chong has persevered and even thrived and looks to be taking on the business world just about better than ever. If his cannabis strains and many other business ventures succeed, like I imagine they will, I bet that Tommy Chong can look back at the gains of the cannabis community, the entirety of his career achievements, and have himself the last laugh.
Currently available at 16 dispensaries: Map – https://t.co/SiiMN8rzRg 21+ Only – Legal & Recreational in Washington pic.twitter.com/BuPg7Eh5Ay

— Tommy Chong (@tommychong) January 5, 2016