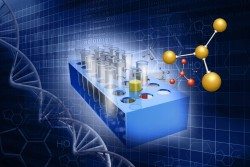 Testing. One, two, three.
Changes are coming to Oregon's laws governing pesticide testing for adult-use cannabis. But what those laws will look like remain somewhat unknown. Recently, the Oregon Health Authority's rules advisory committee – which oversees pesticide regulation for both medical and adult-use – suggested an adjustment to the current amount of product required to undergo lab evaluation.
According to The Oregonian:
"Among the proposals: Instead of requiring that every batch of marijuana extract and concentrate be screened for pesticide contamination, the products would be randomly tested annually. But all of the marijuana used to make those products would first be screened for pesticides.

"The state also has proposed new rules for marijuana flower headed to the market.

"Current rules require about 33 percent of all batches of marijuana flower for the recreational system be tested for pesticides. The change would give authority to the Oregon Liquor Control Commission to require less testing. Under the proposal, at least 20 percent of marijuana flower would undergo pesticide testing. (In the medical marijuana system, 100 percent of medical flower batches still would undergo pesticide testing.)"
The new rules are exceedingly controversial. The ugly negotiations of creating policy have been likened to making sausage for a good reason. Many factors are necessary to consider when including all stakeholders. Growers, concentrate processors, distributors, consumers and lab-testing facilities all play different roles whose needs must be considered. Ultimately, consumers and "the people" should win out in a democracy – as long as they come to the table. Consumers must have their safety ensured, but also will dislike paying even greater costs for an already heavily-taxed item. A draft of the proposed rules for public comment is expected soon, as early as today, March 15th, and comments will be accepted through April 30th.
New rules for pesticide-testing in Oregon are certain to be a hot topic of conversation in Eugene on April 28th at the Oregon Marijuana Business Conference, and will be specifically included on the agenda. Come to the table and be part of Oregon's dialogue. Get your tickets today!