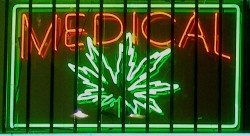 Needless to say, new California medical marijuana regulations will have dramatic impact upon the community and industry. The California Assembly, planning on a legalization market for all adults, decided to preemptively pass medicinal regulations. Sensible regulations put in place can definitely help voters agree upon increasing a regulated market to include all adults.
How can advocates best ensure that small businesses that have been great actors, and patients, don't get left behind? How many more regulations will be added once the state legalizes cannabis for all adults? These are just some of the questions that the California cannabis community must grapple with. The International Cannabis Business Conference (ICBC) is bringing together a panel consisting of California Assembly Member Rob Bonta, business attorney Nicole Howell Neubert and David McPherson, principal of HDL (a company that represents more than 160 California cities and counties) and a past president of California Municipal Revenue & Taxation Association. The panel will be moderated by Oaksterdam University's Dale Sky Jones.
For the immediate needs of the cannabis community, no panel may be more important than the ICBC's "California Regulations" panel. The expertise of the group of experts will prove invaluable to the current regulatory situation facing the cannabis industry, while also providing insight into future changes and how concerned citizens can advocate for any needed changes that can best ensure that California mom-and-pops can thrive and patients can continue to have safe access to such an important medicine.
As someone on the front lines of working to ensure that Oregon implements a law that works for all Oregonians, while protecting the needs of patients, I understand the tall task ahead for the California cannabis community. While the job is a huge one, I am confident that Californians are up to the challenge and am pleased to help organize a conference that will provide very important information for those that have to navigate current and future regulatory hurdles.