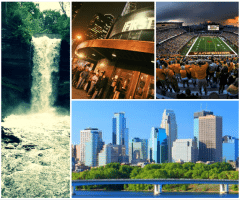 Every industry that experiences too much regulation will be hindered because the increased regulations translate to increased prices. The cannabis industry is not immune to this economic principle. Sure, the cannabis industry needs to be regulated to a certain extent to keep the industry above reproach. However, prices need to be low enough so the regulated system can compete with the unregulated, illicit market. This is even more important when the market is only a medical market and the consumers are patients battling severe and debilitating medical conditions. Minnesota's medical cannabis regulations are likely to lead to prices so high that many patients will be unable to afford medicine, not to mention unnecessarily limit the size of the industry. Per Marijuana Business Daily:
One of the licensed companies, Minnesota Medical Solutions (MinnMed), said a patient can expect to pay between $100 and $500 a month for its products, while the other, Leafline, will likely offer a month's supply of cannabis-based medicine for between $250 and $500, according to the AP.

The high pricetags are a direct result of state regulations that prohibit smokeable marijuana and require cannabis to be converted into pills, oils or vapors. Also adding to the cost are tight security requirements, along with transportation costs from production facilities to dispensaries.
States that allow cannabis industry operations need to balance regulations with consumer sticker shock. This goes for medical cannabis regulations as well as adult, social-use cannabis regulations. A good example is Washington and Oregon. Washington has a lot of regulations in place, which has led to prices of upwards of $30 per gram. Compare that to what regulations being proposed in Oregon, which will be far less than what Washington businesses are experiencing, which should result in much lower prices, bringing more people into the licensed and regulated market. Lower prices will lead to more consumers being able to make purchases, which will lead to a larger industry, which will ultimately benefit states in the form of more tax revenue and low-income patients who can't afford exorbitant prices. States will eventually recognize the economic realities of cannabis, but hopefully too many patients won't be priced out before more reasonable regulations are implemented.