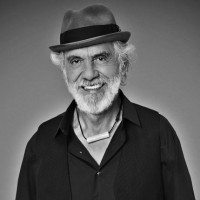 The Oregon Marijuana Business Conference (OMBC) returns to Ashland, Oregon, with another informative networking event and this time cannabis icon Tommy Chong will be joining. OMBC attendees will get a chance to hear from the Guru of Ganja, Ed Rosenthal, and then learn the latest about Oregon's medical and recreational cannabis laws from lawyers, business owners and the Chair of the Oregon Liquor Control Commission, Rob Patridge, who is overseeing the regulation of the adult cannabis commerce system. The conference will end with an celebrity interview with the one-and-only Tommy Chong.
Tommy Chong's life and career very much mimics the recent history of the cannabis community. Launching in 1971, Cheech and Chong were major comedic stars as audiences around the globe laughed at, and with, a couple of lovable stoners. Like many in the cannabis community, Chong was arrested, prosecuted and imprisoned. Just as many have before him, Tommy regrouped after prison, continued a recurring stint on the hit TV show, That 70's Show, and then went on to become a cannabis entrepreneur once again, culminating in the release of his own cannabis brand, Chong's Choice.
In 2003, the federal government initiated Operation Pipe Dreams, a futile, wasteful effort that targeted the sellers of marijuana paraphernalia, mainly bongs, under federal a seldom-enforced law. The law enforcement effort cost taxpayers over $12 million and more than 2,000 officers were involved in a nationwide sting that ensnared Tommy's family as undercover agents pressured his son, Paris, to ship bongs to a fake store in a Pittsburgh suburb, successfully getting him to break the company's policy of avoiding shipping any bongs to states where federal law against cannabis paraphernalia was being enforced. In exchange for federal charges being dropped against his wife and son, Tommy plead guilty and was sentenced to 9 months in prison. Of the 55 people raided during Operation Pipe Dreams, Tommy Chong was the only one that was actually incarcerated.
Thirteen years after serving time as a Drug War political prisoner, Tommy Chong has now launched his own line of cannabis, Chong's Choice. It is amazing to me, and a testament to how far that we've come as a political movement, that you can now plug in your zip code and find the closest Chong's Choice retailer closest to you. At the OMBC, Tommy will share many valuable stories and lessons from his life and career and he is always so generous with his time as he appreciates his fans immensely. After the conference, he'll even make an appearance at the after-party that features hip-hop legend Del the Funky Homosapien. The OMBC is this weekend, so get your tickets before the event sells out. It is always the right choice to get informed and learn from those like Tommy Chong that have helped pave the way and are still innovating today.