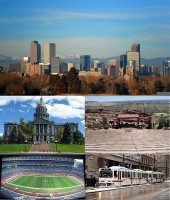 There are many ancillary benefits to cannabis legalization. When some people think of the benefits of cannabis legalization, they tend to only think about cannabis stores and the tax revenues they generate. However, cannabis legalization has a butterfly effect. Cannabis legalization also boosts other industries, which we are seeing right now in Colorado's real estate industry. Per Denver Business Journal:
The most visible pot real estate is the retail space in strip malls around the metro area that has gone to house dispensaries, with new operations going up throughout the year as various cities approved the sale of recreational pot.

But the sector of commercial real estate that has felt the biggest impact is industrial properties.

The pot industry is partially to blame for the Denver metro area's record-low industrial vacancy rate, real estate experts say. Other causes include food distribution companies and a lack of large-enough parcels of land to build new industrial. But as far as Class B industrial space around 50,000 square feet are concerned, marijuana companies are the go-to tenants.
Industrial areas of most cities are dilapidated and run down. Spaces are hard to fill by real estate agents as a result. The cannabis industry is helping to revitalize those areas, and bring much needed jobs. Just about every metro area in the country has vacant industrial buildings due to downward trends in the industries that used to inhabit the facilities. If every state in America followed in Colorado's footsteps, those industrial facilities could be occupied once again.