SAM Oregon is an affiliate of the national SAM organization, led by prohibitionist Kevin Sabet. I find it hilarious that SAM Oregon uses Ben Carson to support marijuana prohibition. SAM Oregon posted a quote from Republican presidential candidate Ben Carson where he states his opposition to marijuana legalization. Yes, the same Ben Carson that believes the the Great Pyramids in Egypt were used to store grain instead of entomb pharaohs; that the Big Bang Theory is a fairy tale; that the theory of evolution is satanic; and has recently been caught falsely stating that he was offered a full scholarship at West Point. Oh yeah, Carson also claimed that a supplement cured his prostate cancer, but he went ahead and had his prostate removed anyway.
SAM's national leader, Kevin Sabet, has made a career out of opposing sensible marijuana law reforms, especially any attempts to legalize marijuana, whether it be medicinal or adult use. Sabet traveled to Oregon for a statewide tour ahead of the 2014 election, hoping to derail the Measure 91 legalization campaign. Despite Sabet's best efforts, where he was trailed by our own Russ Belville, Measure 91 passed handily with over 56% of the vote. Sabet predicted that the measure would fail and then claimed that the margin of victory was "slim".
Sabet has apparently entrusted SAM Oregon's leadership to a man named Randy Philbrick, who seemingly is responsible for using Ben Carson's position as a reason to oppose legalization. SAM Oregon's goal is to completely repeal Measure 91, starting by chipping away at some of the provisions, such as allowing home cultivation.
That SAM Oregon would support Ben Carson shouldn't come as a surprise as Philbrick has called comedian Bill Maher a (WARNING: NSFW) "pussy" and a "pot smoking fucktard". SAM Oregon's director has even claimed that Tom Brady "got out the kneepads" to receive just a four game suspension (and he isn't referring to anything related to football); called Dallas Cowboy Dez Bryant a "bitch"; and insults hard-working people by stating that raising the minimum wage in Portland to $15 an hour would be rewarding "laziness" (there may be legitimate reasons for opposing an increase to the minimum wage, but calling his fellow Oregonians trying to secure a living wage as lazy is offensive). Philbrick has since scrubbed his social media pages of such offensive statements, but not before someone captured screenshots.
Does Kevin Sabet and the national SAM organization really stand behind a director that would use such derogatory language? Do Oregon legislators and policy makers want to give the time of day to an advocate that would be so insulting to Oregonians? Here's hoping that SAM and SAM Oregon will continue to fail in its goal to continue prohibition in the great state of Oregon.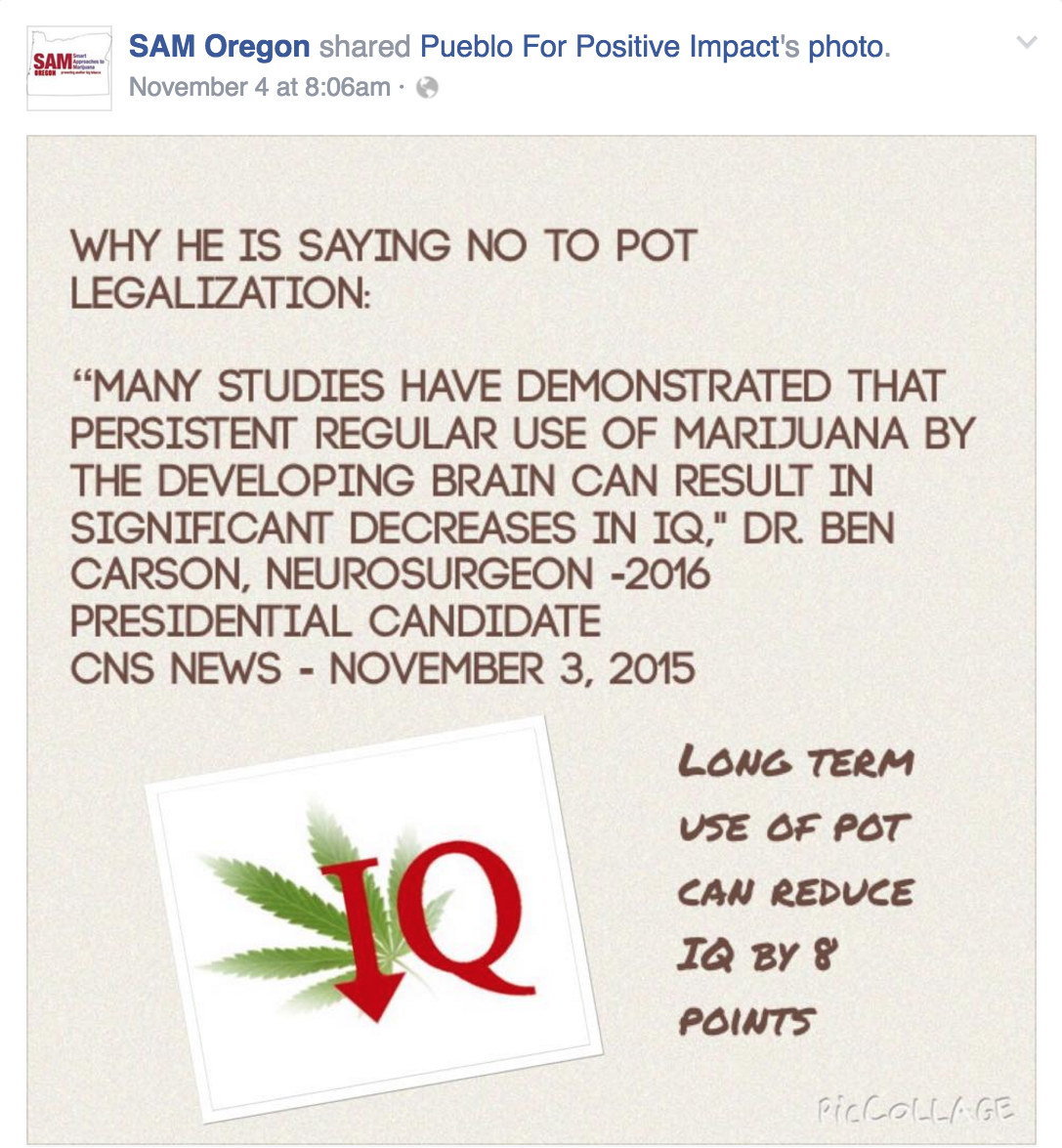 Some choice tweets from SAM Oregon's director Randy Philbrick: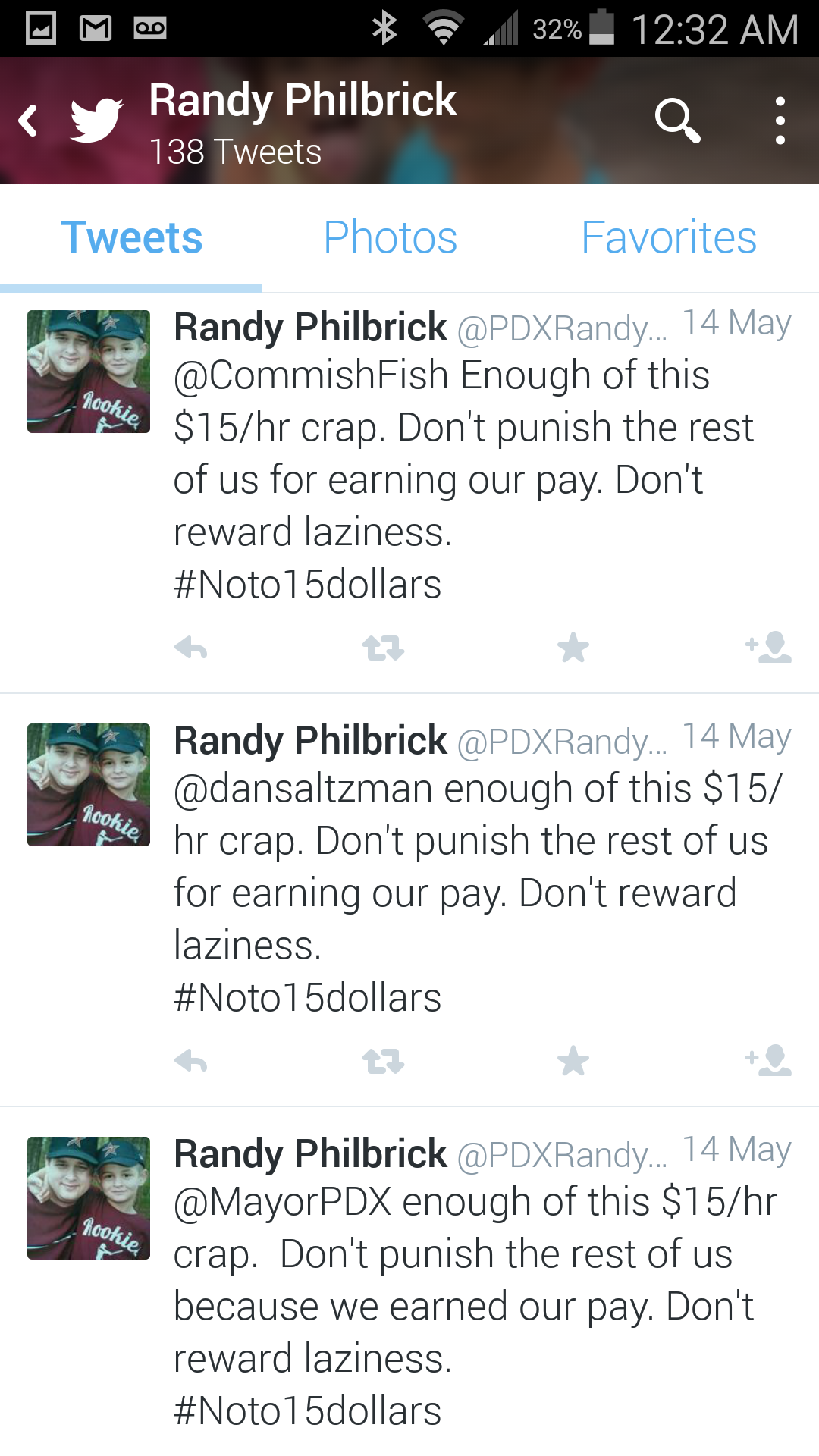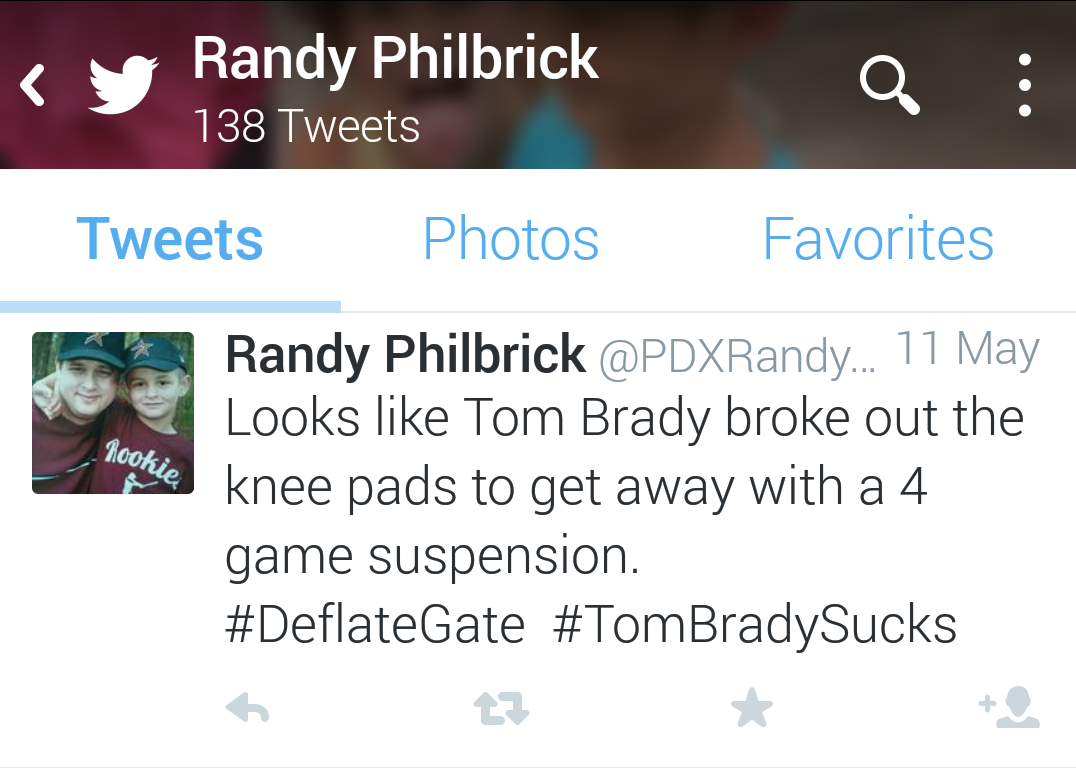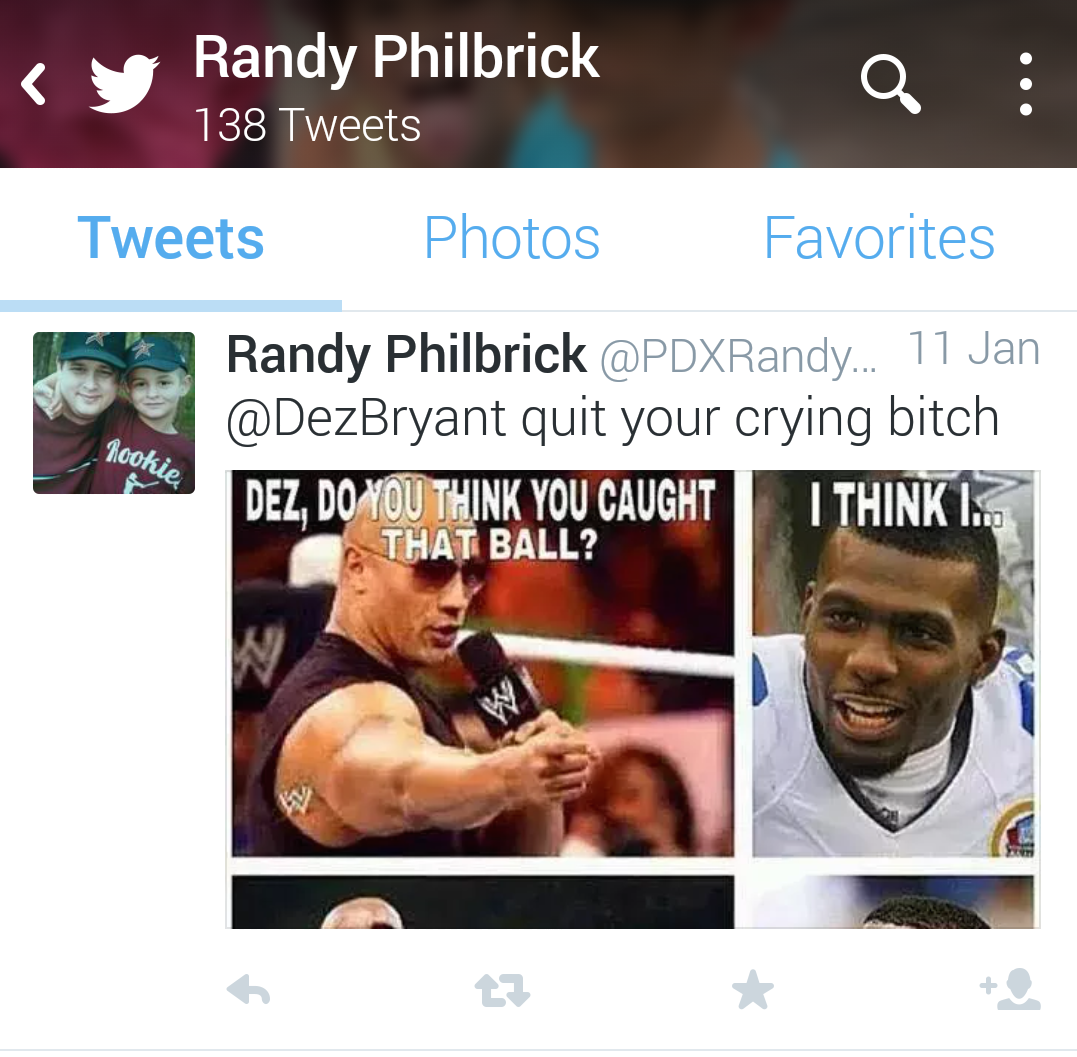 (Photo Credit for Featured Image: DonkeyHotey via flickr Creative Commons)