The Oregon Marijuana Business Conference (OMBC) was an overwhelming success that far exceeded the expectations of conference organizers and feedback from vendors and attendees has been tremendous. More than 700 people crowded into the Ashland Hills Hotel and Suites to hear from lawyers, activists, politicians and industry experts about the latest developments in Oregon marijuana law. We are already working hard to ensure that our next conference, the International Cannabis Business Conference (ICBC) in San Francisco, will be our best event yet. (Marijuana Politics is proud to sponsor and help organize the OMBC as it not only presents great information about Oregon cannabis laws, but also keeps proper focus on the need to keep people out of prison for marijuana and to ensure safe access to patients.)
Longtime Oregon lawyers Robert Graham, Paul Loney and Leland Berger were on hand to provide the latest laws and regulations facing all aspects of the cannabis industry. Probably the best benefit to attendees, these experienced attorneys set aside plenty of time to field any and all questions from attendees. Graham, Loney and Berger have all spent more than two decades defending people prosecuted under unjust criminal laws and are now well-versed in commercial regulations as they have transitioned into cannabis compliance issues.
Representatives Peter Buckley and Ann Lininger provided a legislative update to discuss recent bills that impact the Oregon cannabis industry as well as previewing issues that the Oregon Legislature is likely to tackle in upcoming legislative sessions. Representing Ashland for more than a decade, Rep. Buckley has been a champion of the Oregon cannabis industry, instrumental in legalizing licensed and regulated medical marijuana dispensaries and adding post-traumatic stress as a qualifying medical condition. Representative Lininger, co-chair of the Oregon Legislature's Legalization Committee, has proven to be a legislative leader on sensible cannabis laws, both for the industry and reducing the harm of unjust marijuana criminal penalties.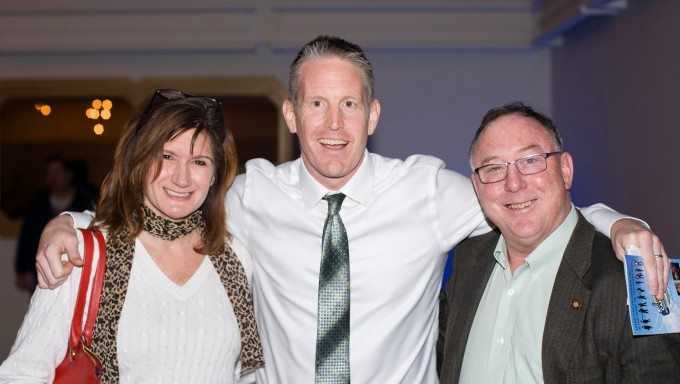 Industry participants across the spectrum, from growers to processors to retailers to labs, shared important tips of their respective trades and entrepreneurs were given ample opportunity to network with one another. The exclusive OMBC party featuring Rocker T and Del the Funky Homosapien at the Brickroom was easily the best party the OMBC has thrown, setting the bar pretty high for future industry parties. Rocker T, always providing positive vibes, warmed up the crowd and hip hop legend Del simply brought the house down. Del performed his hits and free styled unique takes that no one will ever hear again.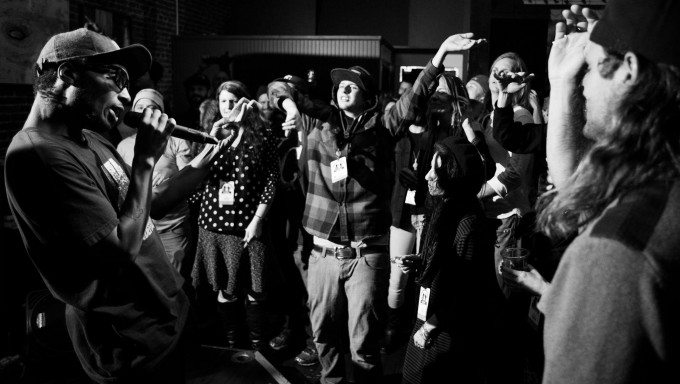 The same crew that organizes the OMBC will be in San Francisco for the International Cannabis Business Conference (ICBC) February 13 to 14th at they Hyatt Hotel. The ICBC already has secured cannabis icon Tommy Chong and blogging pioneer Andrew Sullivan as well as many experts from around the globe. Of course, the ICBC will showcase the latest information regarding California's cannabis industry as the Golden State is poised to fully legalize cannabis commerce for all adults in 2016. The Ganja of Guru, Ed Rosenthal will be on hand, as will Debby Goldsberry, co-founder of Berkeley Patients' Group and current executive director of Magnolia Wellness. Henry Wykowski, the preeminent cannabis tax attorney, will provide invaluable information to cannabis entrepreneurs and Arjan Roskan, owner of Greenhouse Seeds, will also be on hand to provide the latest information from the Netherlands. The first 500 folks who buy ICBC tickets will get exclusive access to a VIP after-party with Tommy Chong, Andrew Sullivan and Del Tha Funky Homosapien!
All eyes will be on California as cannabis commerce legalized in the eighth largest economy in the world will have ramifications across the globe. The ICBC will garner a ton of media attention with the lineup it has already secured and more big names will be added to the list. Just as the OMBC provided Oregon entrepreneurs the necessary information to succeed in the Oregon cannabis industry, the ICBC in San Francisco will do the same for California business people and beyond as the business tips and networking opportunities will benefit any and all in the cannabis industry.
The 2016 ICBC is not to be missed, get your tickets now at the reduced rate. You can also contact conference organizers about potential sponsorship packages. Visit www.internationalcbc.com for more info or call 888-920-6076.
This blog was originally posted over at www.internationalcbc.com and has been reposted here with special permission.