OMAHA, Nebraska – Omaha police officers were called to investigate a situation Tuesday night involving a 53-year-old man who'd ingested brownies containing marijuana.
The Omaha World-Herald reports that the man had let his adult children use his car. When he later used the car to get groceries, he found the brownies in the back of the car. As he unloaded the groceries, he ate four of the brownies, unaware they were laced with marijuana.
As the man sat to watch television with his wife, he told her he was feeling "bad anxiety". The wife tried to reach the children to find out what he may have eaten, but to no avail.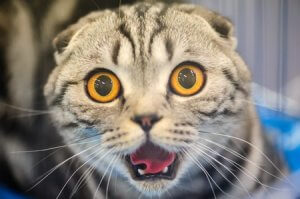 Paramedics called to the scene noted the man was agitated, but his vital signs were otherwise normal. However, he was crawling around on the floor, sputtering profanities, and calling the family cat "a bitch", according to reports. He told the paramedics he felt like "he's trippin'" but declined to go to the hospital, retiring to his bed instead.
As police were investigating, one of the adult sons returned to the home, confirmed that the brownies contained marijuana, and said that they belonged to his siblings. As of press time, Omaha police have not filed any charges over the marijuana.
Nebraska is one of eleven states that decriminalized marijuana possession in the 1970s. Possession of marijuana less than one ounce is merely a ticket for a first infraction with a $300 fine. A second charge is a misdemeanor with a $500 fine, but no jail time. Subsequent charges earn seven days in jail.