As new cannabis activist, the Oregon Medical Marijuana Business Conference was exactly the event I had hoped it would be. I learned a ton about the emerging cannabis industry, like all the specifics with Oregon's new laws and regulations, and I got a chance to hear great insight from industry experts. Because everything is so new, events like this are critical to success. The more we come together and educate each other now, the better things will turn out in the long run for Oregon's legal marijuana industry.
Although a very new experience for me, I also did something at the OMMBC that I used to do nearly every day. Minutes after walking through the doors of the conference I was sitting next to Congressman Earl Blumenauer with lights on, microphone in hand and camera rolling.
It was my first time interviewing someone since recently losing my job as a local news anchor. That interview just so happened to be with one of the most impressive marijuana policy reformers in Washington DC. I am so happy we have someone in Congress like Rep. Blumenauer who is willing to say things like this, found on his website:
"Millions of people have been caught up in the justice system for marijuana offenses, and over 660,000 are arrested each year for possession. Too often people are serving time in jail for using a drug that nearly half the nation's population feels should be legal for recreational purposes and 70 percent feel should be legal for medicinal purposes."
I learned at the conference that he actually voted to decriminalize Marijuana in Oregon in 1973!
During the interview, Congressman Blumenauer spoke about all of the work being done a federal level to improve banking practices for marijuana-related businesses. He spoke about his support for changes that would allow the cannabis industry can have access to the same resources other small businesses do.
I asked Rep. Blumenauer how long he thinks it will be before we see marijuana legalization on a federal level, and he confidently said five years. According to the Congressman, "In five years we'll be treating marijuana the same as alcohol."
I agree with the Rep. Blumenauer's optimism and want to encourage others to hold the same faith. We just need to keep up the hard work! People who attend events like the OMMBC are doing exactly what it takes to keep progress heading in the right direction: networking, speaking out, and educating others so this new industry can be developed in the best, most successful, and most professional way possible.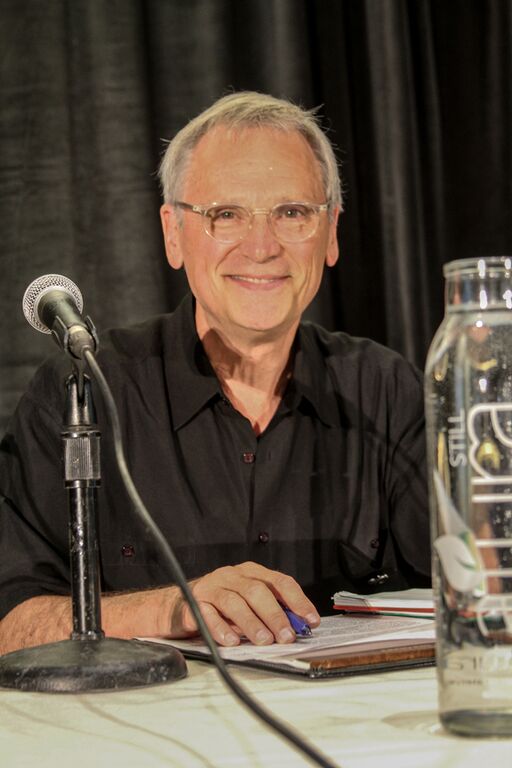 Another highlight of the event was interviewing Matt Rowe, the Mayor of Coquille,Oregon. (Rowe also happens to be the youngest Mayor in Oregon!) During his talk, Rowe spoke in length about why rural Oregon communities should not prohibit the legal marijuana industry. The list of cities and counties that are doing just that is growing by the week. This is something I've written about, and I really agree with Rowe's message that allowing legal marijuana would mean real economic growth. Growth not just because of potential tax revenue, but because the new growth industry in Oregon will create countless jobs; legitimate, legal jobs that many localities are simply disregarding.
If you'd like to watch my interview with Congressman Blumenauer, and with Mayor Matt Rowe, the videos will be uploaded to Marijuana Politics soon.
I also had the honor of speaking at this year's OMMBC on the Media Panel. With my background in local news, and as a new marijuana activist, I've frequently been asked my thoughts about the way the media portrays pot, and that was exactly the question I faced once again at the conference.
The panel was moderated by Anthony Johnson, the Director of New Approach Oregon, the campaign that facilitated the passage of Measure 91 in Oregon. The other two speakers were Dean Arbit, the founder of "Smell the Truth," The San Fransisco Chronicle's marijuana blog, and Russ Bellville, or Radical Russ, the Executive Director of 420radio.org and an online cannabis reform activist.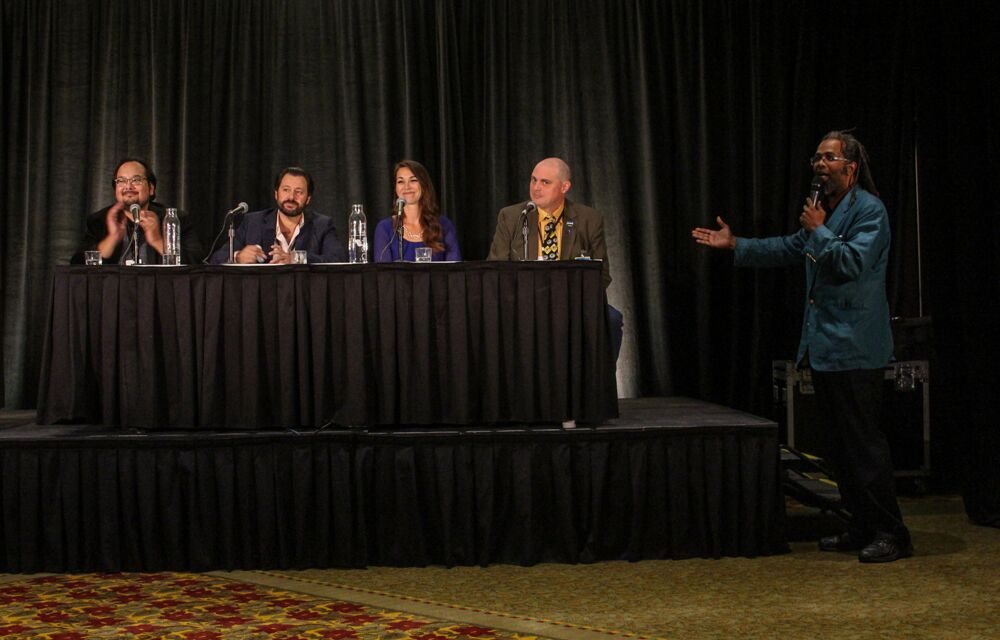 Like many of the panels at the OMMBC, each of us brought three very different points of view to the table. Dean spoke from the perspective of mainstream media and its portrayal of marijuana news, Russ focused on his area of expertise which is more alternative media, and I spoke about my experience with local media.
I thought both Dean and Russ brought up excellent points, and great pieces of advice for those taking part in the new cannabis industry. Dean warned people that the mainstream media is always going to be looking for the most crazy, dramatic story out there – so it's our responsibilities as professionals in the industry to try to limit these stories from the very beginning.
For example, he asked us all to talk to our friends who might be first-time cannabis consumers and recommend that they take it easy with edibles when they become legal in Oregon. The media seems to love it when people get accidentally "too stoned," so the more we can educate people and alleviate these issues, the less we'll see this type of negative press.
And speaking of educating, that was one of the main points made by Russ Belville. Russ pointed out several headlines in the recent months that falsely represented studies or statistics to make legal marijuana look bad. Sadly, there were quite a few examples. Russ also blogs for Marijuana Politics, and one of the most glaring cases of this is highlighted in a recent article of his. In this particular instance the organization not only twisted the facts, they got them wrong. They reported that heavy use of marijuana among surveyed teens had gone up significantly… when it fact it had decreased significantly.
Russ uses his alternative media platform to point out these misrepresentations of the facts, and to educate people about the truth. I for one am grateful that he's taking a closer look at many of the misleading headlines that so many people just read and instantly take as factual.
For my insight into the local media, and the coverage of marijuana news stories, I once again hammered home the continued need for social change. Local news stations are trying to serve their communities, their target audiences. In my experience as a journalist in Eugene, I saw the coverage of marijuana stories change over a matter of a few short years. It changed along with the strong public opinions coming forward, fighting to end marijuana prohibition. With Measure 91, there simply were more cannabis-related stories to tell, and people were more interested in them. It became clear that popular opinion in the area was at least interested in marijuana stories, so in Eugene we saw the coverage get more extensive and educational.
I guarantee this shift has not happened in other parts of the country, where audiences are outspokenly against cannabis. Because of the overall social views, the stories have likely remained scarce and only negative. We need to keep pushing for the social acceptance of marijuana, for education and exposure, because ultimately the local news will try to reflect what they think their viewers want to see.
I could definitely write more about what I learned at my first Oregon Medical Marijuana Business Conference, or about the amazing people I met there, or the cool ideas that I got by walking around, but I will spare you, and simply recommend that you check out the next conference.
Events like the OMMBC are helping facilitate a positive outcome for Oregon's legal Marijuana industry. Things are just starting, they are rapidly changing, and there is so much for everyone to still learn. I feel fortunate for those who are making events like this happen, because I think their importance can't be understated.
If you'd like to attend the next Oregon Marijuana Business Conference in Ashland, you can click here for more details.