The importance of keeping Medical Marijuana a vibrant industry is on many minds this 420.
"Coming out of the military, I was put on roughly 12 pharmaceutical medications: from Depakote to Seroquel, Buspar, Zoloft, OxyContin, Percocet…and that's just to name a few. That story is similar to a lot of veterans, and even just people in the civilian world struggling with mental health."
Arizona-based army veteran and founder of "Help Me PTSD," Chris Lengyel, does not shy away from discussing the positive impact that medical marijuana has had in helping him cope with post-traumatic stress disorder and others personal ailments.
"As far as my use of medical marijuana, it got me off of 12-15 pharmaceutical drugs. I have not taken a pill for any one of my chronic pains or PTSD-related problems in over four and a half years."
Lengyel is one of nearly 2.6 million Americans treating conditions including cancer, depression, PTSD, seizures, HIV/AIDS, glaucoma and more with a valid medical marijuana card, according to a state-by-state analysis in 2016. With the addition of legalized medical marijuana programs in four states (Arkansas, Florida, Montana and North Dakota) after the November 2016 election, the United States now boasts 28 states with majority voter-approved medical marijuana programs, a shift which many believe to be a strong indication of the country's favorably-evolving attitude toward cannabis use. As medical marijuana programs expand throughout the country and recreational legalization begins to dominate national conversation, industry leaders continue to stress the critical need for robust medical marijuana options.
With eight states now ushering in or administering recreational programs, including California, Nevada, Maine and Massachusetts, each of which passed recreational legalization legislation in 2016, education is key. Leaders in the medical marijuana industry have redoubled efforts to educate legislators and the public about the importance of medical marijuana programs, specifically increasing the ease of access to medical cards and reducing the cost to procure said cards.
While cannabis advocates are encouraged by the growth of the industry, they have underlying concerns that due to existing barriers to entry in the medical program, patients who might otherwise pursue medical card approval may opt out of the medical program in favor of recreational products.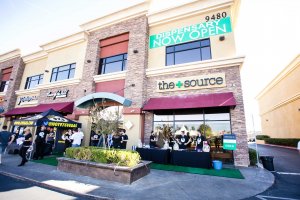 Unfortunately, an exodus of medical marijuana patients from the program could result in a reduction in medically-focused products available to them at their local dispensaries. For example, The+Source Medical Marijuana Dispensary in Las Vegas sells a variety of medically-focused products, including suppositories and CBD-based products such as balms, lotions and transdermal patches. These types of products are not generally purchased by recreational users because of their consumption method or lack of THC, the chemical responsible for euphoric feelings commonly sought by recreational users.
With recreational sales set to launch in the near future, medical dispensaries like The+Source are concerned that absent a vibrant medical program, they may not sell enough medically-focused products to warrant continuing to carry them in store, potentially creating challenges for patients who rely on their unique functions. "For people who need cannabis for medical reasons, there's a proper way of using it," said Lengyel. "Just as you would use a medicine over the counter from CVS or Walgreens, there are proper dosing sizes and different types [of marijuana] for different ailments. If we're discussing it as a medication, then it needs to be treated as such – people need to have the proper education and use the right products for their specific problem."
Beyond the availability of medically-focused products, recreational facilities and their customers will inevitably incur higher state tax rates than their medical program counterparts. President of the Nevada Dispensary Association and owner of The+Source, Andrew Jolley, explained that Nevada's lawmakers are considering a 15 percent excise tax on cultivation facilities as well as a 2 percent sales tax. Both taxes are in addition to the 15 percent wholesale tax that will be assessed on all recreational flower before it ever hits the shelf. Jolley argues that potential medical patients would receive better and more cost-effective care if they opted for medical cannabis, as opposed to recreational alternatives.
"State governments often provide tax exemptions for prescription medications," Jolley said. "When it comes to medical marijuana, the case is no different. Each patient relies on medical marijuana to improve their quality of life. As an outspoken proponent who has experienced its benefits in my own life, I want to make sure that people in need are choosing to apply for cards because it could ultimately change their lives."
Considering the incentives associated with medical marijuana, it begs the question, why would potential patients opt for recreational marijuana at all?
One simple answer: ease of access.
Once recreational sales begin, it will be considerably simpler to buy recreational cannabis than to first obtain a medical card, which is why Jolley is advocating a more efficient and simple process for medical card procurement in Nevada. He and other advocates believe that medical marijuana access should be granted in the state per a recommendation from a doctor, as opposed to the traditional card application program, which can take weeks to process. Additionally, his dispensary, The+Source, has teamed up with local business, Sun Valley Certification Clinic, to expedite the process in Las Vegas and educate potential patients.
Ultimately, advocates, lawmakers and civilians alike play central roles in helping create a healthy medical marijuana program that is cost-effective and easy to navigate. As medical marijuana becomes a mainstay through the United States, individuals must educate themselves about individual state regulations to determine if they may be eligible for a medical marijuana card. Similarly, lawmakers and advocates shoulder a unique responsibility of making citizens aware of the ways they could potentially benefit from medical marijuana.