Dr. Joycelyn Elders, our nation's first African American Surgeon General was the keynote address this morning at the International Cannabis Business Conference (ICB) and Congressmen Earl Blumenauer and Dana Rohrabacher followed her. Having Elders and two sitting Congressmen speak helped provide an overview of how far the United States has come nationally, where we are now, and where we are heading in the near future.
I was honored to introduce Dr. Joycelyn Elders, thanking her for being a pioneer on drug policy that dates back to 1993 when she called upon the United States to study ending the Drug War. The current U.S. Surgeon General recently announced that our nation will do a comprehensive study of our drug laws and this wouldn't have happened if Elders wasn't so outspoken more than two decades ago. Elders endorsed California Proposition 19 in 2010, before it was politically expedient to support marijuana legalization. While Prop 19 didn't win at the ballot box, it paved the way for Colorado, Washington, Oregon and Alaska to win in 2012 and 2014. I mentioned that we "stand upon the shoulders of giants" and she is one of those giants that helped pave the way for us today.
Dr. Elders, who previously told the San Francisco Chronicle that, legalizing marijuana would benefit communities of color because, "we would stop using our poor to subsidize private prison industries."Marijuana laws have been the engine that drives the Drug War," she stressed to the ICBC crowd.
The former Surgeon General didn't sugar coat any of the potential side effects of marijuana, certainly noting that minors shouldn't use marijuana (non-medically), but that the evidence shows that cannabis is less addictive and less harmful than drugs that are legal, such as alcohol and nicotine. Politicians and lawyers shouldn't be making personal health decisions for patients, Dr. Elders stated. "We need to leave health problems to the health field." To make fully legalize cannabis as we should, Dr. Elders said, "We have to transform our communities. Educate, educate, educate." The crowd gave a rousing ovation for Dr. Elders, definitely thankful that she took the time to address attendees.
I also had the pleasure of introducing both Congressmen Earl Blumenauer and Republican Dana Rohrabacher, noting the importance that both of them have had on the gains we have made in Congress and how important they continue to be. It is tremendous that a libertarian-minded-conservative like Representative Rohrabacher and a progressive Democrat like Rep. Blumenauer can cross party lines to work together on sensible cannabis reform.
Congressman Blumenauer spoke first, thankful for our advances at the state level. "Progress on state legislation helped us break the ice (at the federal level)," stated Blumenauer. After more success, "from California to Maine," it will be "game over" and the federal government will have to catch up.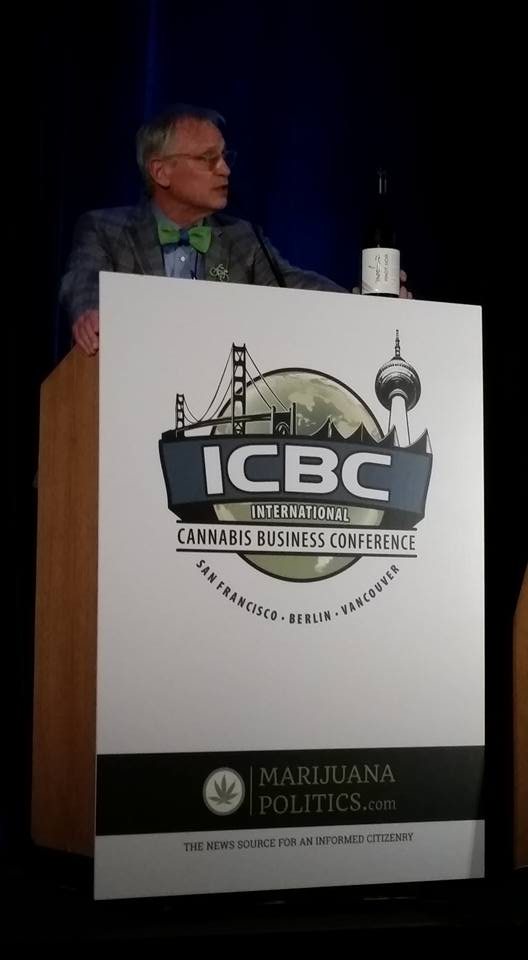 Congressmen Rohrabacher started off his speech with, "This is a freedom issue, period." The Orange County conservative argued that the Drug War is contrary to what our founding fathers, and mothers, intended. Conservative arguments regarding states' rights and freedom will continue to sway Republicans and he will continue bringing along more Republicans, be he needs our help. The amendment that bans the federal government from using funds to prosecute medical marijuana patients and providers operating legally under state law bears Rohrabacher's name and he called out the law enforcement officials violating the law. Representative Rohrabacher stated that we only need to shift 10 votes to pass an amendment that would prevent the federal government from investigating, arresting and jailing people for recreational marijuana.
Following Elders and the Congressmen, the ICBC's next panels moved onto California-centric speakers, but it was great to get a broad overview of cannabis and drug policy, learning from national policymakers. Thanks to great public servants like Dr. Joycelyn Elders and Congressmen Blumenauer and Rohrabacher, the cannabis community has never been in a stronger position and our future has never been brighter.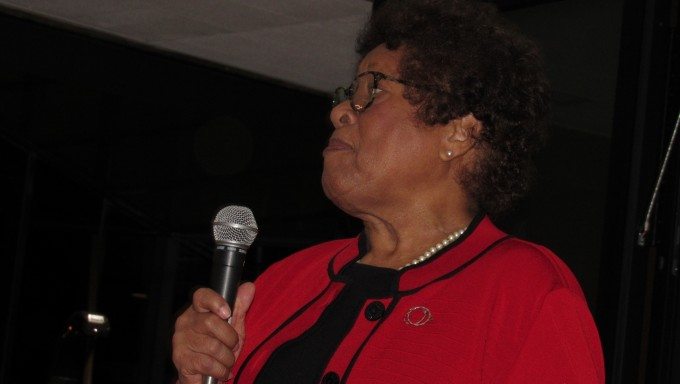 Shout-out to fellow Marijuana Politics' blogger Russ Belville as I poached some great Instagram posts from him.