WASHINGTON, D.C. – Multiple sources have confirmed to Marijuana Politics that Allen St. Pierre, executive director of the National Organization for the Reform of Marijuana Laws (NORML), has resigned.
Serving as executive director will be Randy Quast, the current treasurer, who was selected unanimously by the board of directors. Quast will serve in the interim period while the board forms a search committee for a permanent executive director, according to board secretary, Dan Viets. Quast was the founder of Minnesota NORML and a co-founder of Portland NORML.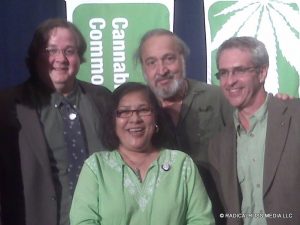 St. Pierre has been with NORML since 1991 when he joined the board as the Communications Director. He has been the organization's executive director since 2005. Additionally, he leaves his post as head of the NORML Foundation, the non-profit research and educational arm of NORML, at which he's served as founding executive director since 1997.
In his quarter-century with the organization, it is likely that Allen St. Pierre has authored more op-eds and appeared in more radio and television interviews supporting the end of adult marijuana prohibition than any other leader in marijuana law reform.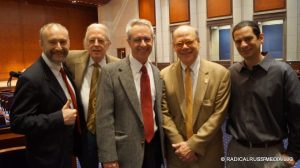 At age fifty, St. Pierre is a brand new father with his partner, Sara, a point noted by fellow NORML board member Dr. Mitch Earleywine, a former chair of the organization, who told Marijuana Politics, "Allen has a child now and needs a chance at health insurance and raises. As you know, those can be tough."
Allen St. Pierre did not return requests for comment by press time. According to Viets, St. Pierre will be retaining his seats on the boards for NORML and the NORML Foundation.