UPDATE: It appears now the 18 Karat Reggae post was false, according to Urban Islandz:
"No she (Rihanna) is not going into the marijuana business at least not anytime soon," sources told us. "As of right now she is fully focused on finishing her album as well as her other business ventures and endorsements. But right now the album is her priority.

The original report suggest that Rihanna was in Jamaica last weekend at a weed convention where she made the announcement. She would be launching marijuana based products such as edibles, blunts and concentrates.

But our sources told us that the "BBHMM" hitmaker was not on the island.
I apologize for making the mistake of passing on that rumor. Still, I hope the original point of the article stands. –"R"R
Ever since the popularization of marijuana in America, there has always been a concern from cannabis consumers that Big Tobacco would swoop in and create the "Marlboro of Marijuana", full of additives. For the opponents of legalization of marijuana, "Big Marijuana" is the corporate bogeyman that adulterates cannabis to make it more addictive and markets it to kids.
So far, however, "Big Marijuana" looks like three pot-smoking musicians cashing in on their celebrity, and one private equity firm cashing in on another pot-smoking musician.
I'm writing from Jamaica where HIGH TIMES just held their Cannabis Cup in conjunction with the Rastafari Rootzfest. Superstar pop singer Rihanna, a native of the Caribbean island of Barbados, was in attendance. According to 18 Karat Reggae, she took the Cup stage to announce the launching of her new cannabis brand, cleverly called "MaRihanna".
Rihanna's brand will offer edibles, concentrates, and island-themed flower like Karibbean Kush, Haitian Haze and Jamaican High Grade. "MaRihanna by Rihanna is truly the first mainstream cannabis brand in the world and proud to be a pioneer," Rihanna said. "MaRihanna is blazing a trail for the industry."
The first? Hardly.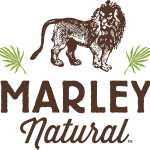 In 2014, Privateer Holdings announced its exclusive partnership with the estate of the late reggae icon Bob Marley to create a mainstream cannabis brand called "Marley Natural". VICE News described the "American private equity firm led by a team of white, Yale-educated go-getting fitness freaks" who would be cashing in on the legacy of both Bob Marley and Jamaican ganja.
But since ganja cultivation is still illegal in Jamaica, all "Marley Natural" cannabis will be grown in the United States. Poor Rasta ganja farmers who have always struggled economically will benefit in no way from the brand.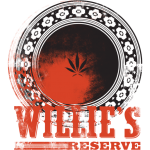 Then country music legend Willie Nelson got into the act early this year, announcing the creation of his "Willie's Reserve" brand of marijuana. The Daily Beast talked with Willie's spokesman, Michael Bowman, who described what would be a vertically-integrated brand, from the farmers growing the cannabis to the stores it will be sold in.
"Let's just call it the anti-Walmart model. Personally, internally, that's what we call it," Bowman explained. "Willie's Reserve" would be like a Whole Foods store that sells its own brands, as well as others that meet Willie's moral guidelines. "A certain standard by which growers have to account for carbon and such," said Bowman, "in a way that empowers small growers who are doing the right thing."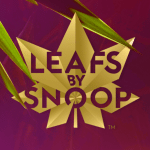 Then just last week, rapper Snoop Dogg announced his premium "Leafs by Snoop" brand. The Guardian reported that it "makes Snoop the first celebrity to front a line of personally branded marijuana products," clearly not aware of "Marley Natural" and "Willie's Reserve".
"Leafs by Snoop" are being grown and sold by LivWell in Colorado. Snoop himself isn't the owner of the brand, because Colorado marijuana companies must be owned by Colorado residents. LivWell is a controversial choice by Snoop, considering the company was sued in 2014 for handing out medicated chocolates at the Denver County Fair that its vendors claimed were THC-free. This year, LivWell had 60,000 plants quarantined over use of pesticides, leading to protests by the Cannabis Consumers Coalition and a lawsuit by two consumers.
Are the fears of "Big Marijuana" justified? Prohibitionists would argue that celebrity-endorsed weed, especially a top-of-the-pop-charts 20-something superstar like Rihanna, is exactly the kind of corporate marketing to kids they predicted. Rastas would argue that the corporate mining of Bob Marley's legacy without giving back to the poor Jamaican ganja farmers is an insult to Marley's beliefs. Tokers would argue that Snoop's pesticide-pot-peddling LivWell represents exactly the sort of profit-over-people corporate model we want to avoid.
And I would argue that Willie Nelson much more than the others has put his money where his mouth is when it has come to legalizing marijuana and creating these economic opportunities, though donations and appearances for NORML, and more generally toward farmers with his longtime Farm Aid concerts. If there is going to be a Big Marijuana, let's make sure it's more like "Willie's Reserve" by voting with our weed dollars.