When you hear people forecast the cannabis industry being worth $35 billion by 2020, people become interested. When you realize this would mean it being worth more than the NFL and at a similar level to the confectionery industry, people become very interested. So what is the intersection of Better off Bowling and marijuana?
What makes the industry so attractive? Yes, many people love to smoke cannabis, but that isn't the main reason. Whole communities are being created behind this industry and although the growth of these communities has not always been in the public eye, we need to remember that prohibition didn't stop Americans drinking behind closed doors, and cannabis laws have not stopped them smoking either. Even with President Trump's latest announcement that states where recreational marijuana is legal will be subject to "greater enforcement", these 'budding' communities are likely to continue to grow – and companies will grow with them.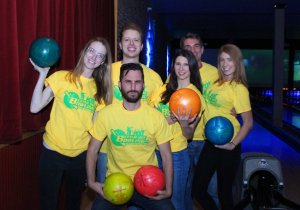 This idea of 'community' has aided the increased widespread acceptance of cannabis as a recreational and medicinal drug and consequently, companies focused on social networking and community building have jumped at the opportunity. Take for example, Better off Bowling. Better off Bowling run social coed bowling leagues across the country and market themselves as a fun, casual bowling league where the emphasis is placed upon socializing and meeting new people as opposed to competition. What relevance does this have to the cannabis industry? BOB recently set up the first cannabis industry bowling league in Denver, Colorado where teams in the league are formed with local cannabis dispensary staff, and serves as a means of networking and coming together to share ideas.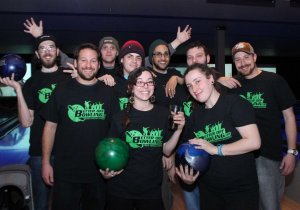 But this is the digital age, and networking and sharing ideas don't always happen in person. Facebook, Instagram and Twitter are the platforms that the masses use to share pictures, thoughts and ideas with their social circles, but do these people want to share photos of themselves smoking cannabis on these same sites? Unlikely. Although recreational and medical marijuana continues to be legalized, people still feel uneasy about posting their smoking activities on social media for the world to see in case of repercussions. This is where MassRoots steps in. MassRoots allows users to share their cannabis experiences, meet like-minded people in their area, and stay up to date with local dispensaries and businesses while avoiding the awkward conversations on Facebook chat with disapproving family members, which is likely to happen on other social media platforms.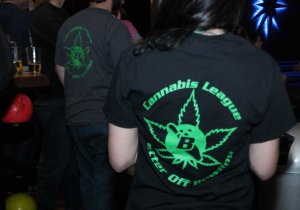 At the end of the day, whether we're talking about Cannabis, or any product or service that serves as a means of bringing people together, the emphasis is always on creating a bond between members of that group. This is what companies like Better off Bowling and Massroots are trying to do and more companies are certainly destined to follow as these cannabis communities establish their roots and flourish.